Earn 10 Aeroplan Miles for every $1 you donate this September to the Canadian Red Cross. Feel good knowing you're supporting one of Canada's leading humanitarian charities and feel even better knowing every dollar you donate will put 10 Aeroplan Miles in your account. The sky's the limit – the more you give, the more you'll get.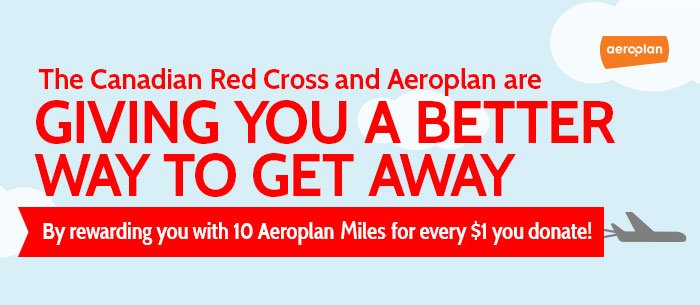 Where Does Your Donation Go?
87 Cents of Every Dollar supports Programs and People in Need
(based on a 5 year average cost of fundraising)he donation page.
Here is the donation page.