I had the most amazing weekend in beautiful Tofino, BC. This city has always had a special place in my travelling history. I cannot compare it to any other city in Canada that I have been to.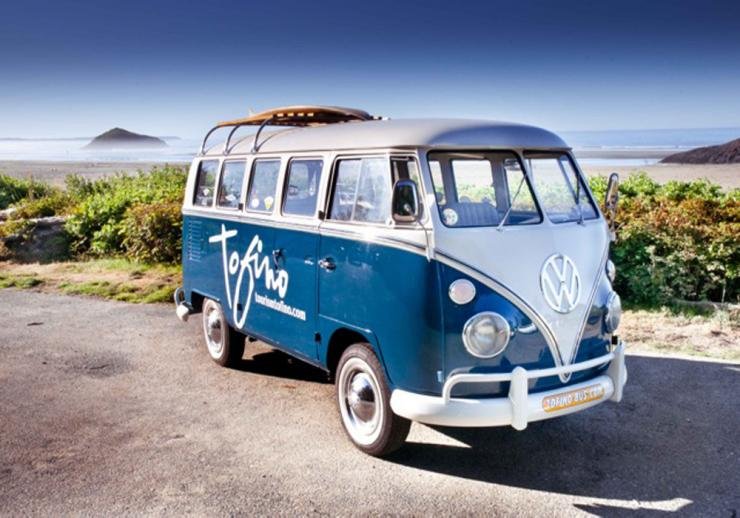 It has surf, sand, mountains, water, hiking, rainforests, local business, and friendliness.
Tofino has a year-round population of approximately 1,600 that increases to 22,000 people on some days during the summer months of July and August.
1. Hot Springs
Sure, other places in Canada have hot springs but this hot spring is so natural. Hot Springs Cove is a hot spring where the boiling spring water cascades down a small cliff into a series of layered rock pools, cooled by the incoming ocean surf.
It is open year-round and accessible only by sea or air (great idea for a sea kayaking trip).
2. Lighthouses galore
I did the Wild Pacific Trail (an easy 2.5 k trail around Ucluelet). a scenic and pleasant walk along the rocky shoreline off Barkley Sound and the tempestuous shipwreck-prone waters once known as The Graveyard of the Pacific.
3. No Starbucks or McDonalds or Shoppers Drug Mart or Subway or Walmart (you get the idea) :}
The community has restrictions in place that prevent some of these national chains from setting up shop in their town. When you go around town you see only locally owned and operated independent businesses. It is incredible not to see any Golden Arches or the Starbucks mermaid but I loved it on this getaway. It makes you experience local business and keeps you shopping local.
4. It has a National Park.
Pacific Rim National Park Reserve of Canada is located next to Tofino. We only have 44 national parks in Canada (at the moment).
Backed by the Vancouver Island Range and facing the open Pacific Ocean, Pacific Rim presents the rich natural and cultural heritage of Canada's west coast.
Its cool and wet maritime climate produces an abundance of life in the water and on land. Lush coastal temperate rainforest gives way to bountiful and diverse intertidal and subtidal areas.
5. First Nations Artwork.
Tofino is home to many artists and features traditional First Nations artwork including totem poles, sculptures, masks, paintings, basketry, and jewellery.
Roy Henry Vickers is a celebrated Canadian artist, storyteller and recognized leader in the First Nations community. Eagle Aerie Gallery is Roy Henry Vickers' artist-owned gallery located in Tofino, British Columbia.
This stunning traditional Northwest Coast longhouse with a carved and painted cedar plank exterior and doors of beaten copper, is a recognizable Tofino landmark.
6. An actual rainforest.
The Rain Forest Trail consists of two separate loops. Although both pass through the same type of forest, each trail has its own distinctive character. While the routes are not difficult the boardwalk may be slippery in sections. The rainforest trail will often have walks scheduled with an interpreter or naturalist (well worth looking into if you are visiting).
7. Incredible beach(s).
We are not well known for our beaches in Canada but Tofino has an incredible Wickaninnish Beach.
You can climb up the steps/ramp to the observation deck of the Kwisitis (formerly Wickaninnish) Visitor Centre for dramatic views of the horizon.
I like to just pack a nice lunch and enjoy the expansive beach and driftwood!
8. Surf
I am not a surfer but I have seen the incredible waves in Tofino. Tofino was listed in the world's Top 50 surf destinations by CNN and Outdoor Magazine named Tofino the 'best surf town' in North America in 2010.
The surfing culture is alive with many businesses selling or renting surfboards and offering surf lessons.
The ocean water temperatures are consistent year-round (in the summer they might hit 12 C but in winter it will average 8C).
9. Fishing and seafood.
Tofino offers year-round saltwater fishing opportunities, with world-class salmon fishing and flyfishing in Clayoquot Sound, with April through September being the best time.
10. Official end of the road of the Trans-Canada Highway.
This small town is bordered on the south by its boundary with Pacific National Park Reserve and on its other three sides by the Pacific Ocean, Tofino is as far west in Canada as you can drive and is still the only paved road to the open Pacific Ocean in Canada.
[quote]This end of the road distinction has earned Tofino the official terminus of the Trans-Canada Highway.[/quote]
What do you love about Tofino?