Flight deals: Find the latest sale fares. Book now!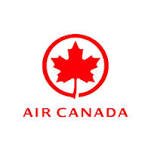 You'll save 15% on flights to worldwide destinations with Air Canada, Air Canada Express or Air Canada rouge. This offer is only available here at aircanada.com until October 24, 2014. Book now to take advantage of this sale!
Total prices displayed include air transportation charges, including taxes, fees and charges, as well as surcharges. Seats are limited. Flight restrictions may apply. Complete fare rules including; day-of-week restrictions, departure dates, travel days, advance purchase and minimum and maximum stays are displayed by clicking on the price. Seats are limited on peak travel days. Additional restrictions are listed below.

All fares displayed on this page are in Canadian dollars, per person. Tickets must be purchased by 23:59 EST/20:59 PDT on the ticketing deadline date. Fares are valid at time of transmission and apply to new bookings only. Price is subject to change without prior notice and for representative information ONLY. All taxes, fees, charges and surcharges are subject to change. Please refer to the booking flow by clicking on the search option in order to see the final price/breakdown or contact Air Canada reservation at 1-888-247-2262. Certain international destinations may have tax, fee or charge that must be paid at the point of origin or at departure. Please contact the nearest foreign government office of the country you plan to visit for definitive, up-to-date information. Country-specific and interactive passenger-specific information is also available at www.iatatravelcentre.com and www.voyage.gc.ca. Fees for optional services, such as itinerary changes, additional baggage, advance seat selection, or certain special service requests, may increase overall cost, for more information, please consult: http://www.aircanada.com/en/travelinfo/products_services.html. All seats are limited and subject to availability. Certain flights may not be offered on each day of the week. The fares indicated are not valid on seasonal route past the last date the flight operates. Certain flights may be operated by other carriers on a codeshare basis.