Air Canada has extended an offer giving customers travelling between the US and Europe or Asia via Toronto Pearson International an opportunity to pause their journey in the city for up to one week with no stopover fee until March 31, 2016.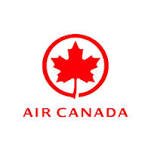 The special offer, developed with the support of Tourism Toronto, is designed to encourage US originating international customers to take advantage of their connection to experience "Canada's largest and most vibrant city."
"As Air Canada's global hub, Toronto Pearson is quickly growing in popularity as the most efficient connecting point for US originating travellers to Europe or Asia. But in addition to being extremely convenient for transiting international travellers, Toronto makes an ideal city getaway for those who have the time, as there is a tremendous amount to see and do," said Benjamin Smith, president, Passenger Airlines, at Air Canada.
Customers can stay up to one week in Toronto for the same price as a usual roundtrip ticket – without any additional fees for an interrupted journey. The offer is valid for flights operated by Air Canada, Air Canada Express or Air Canada rouge.
Here is a link to the promo.