Play Air Canada's Giftmassive Giveaway everyday until December 24, and you could win surprise discounts on your next Air Canada flight, or even free flights!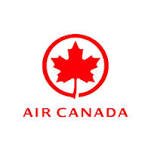 The prize breakdown is this:
500,000 codes for 10% discount off any Air Canada Tango base
350,000 codes for 15% discount any Air Canada Tango base
150,000 codes for 20% discount off any Air Canada Tango base fare
65 pairs of Economy Class round-trip tickets for the winner & travelling companion (Canada/US)
Keep the prize or send it to a friend, and spread some holiday cheer. Everyone who plays will be eligible to win the grand prize: a flight for two in Business Class to any of our 180 destinations. See what's waiting under the tree for you!
Here is the link to the promotion.