Air Canada will begin offering WiFi on North American flights next month with a plan to offer the service on all its North American narrow-body aircraft by the end of next year.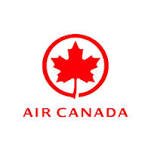 The airline has two Airbus A319 planes offering WiFi now in a test project and has hooked up with in-flight WiFi provider Gogo to equip 29 aircraft this year and the rest of its Airbus, Embraer and Bombardier planes by 2015.
"In today's connected world, our customers want to access e-mail, mobile device applications and the Internet wherever they are, both to increase their work productivity and expand their leisure options," Ben Smith, Air Canada executive vice-president and chief commercial officer said in a statement Wednesday.
The deal with Gogo includes testing a WiFi system for international flights, Air Canada said.
Gogo Inc., based in Itasca, Ill., said about 2,000 aircraft now use its service.
WestJet Airlines Ltd., said in February that it has signed a deal with Panasonic Corp. of Japan to offer a new entertainment system on its Boeing 737 aircraft that allows passengers to watch television and movies and gain access to the Internet with their electronic devices.
As well as a marketing tool, the move to offer WiFi will also boost Air Canada's revenue.
Charging for WiFi service is part of the effort by all airlines to raise ancillary revenue, or funds generated from services or other fees in addition to airfares.
The direct charge for the services is one way of raising money, but airlines also encourage passengers to shop online and onboard for boutique items such as perfume and chocolate.