With spring comes warmer weather, fresh flower blossoms, and, you guessed it, another AIR MILES Bonus Boom! Beginning March 25th, AIR MILES is proud to launch another two-week-long Bonus Boom and provide Collectors with countless opportunities to give their Miles balance a boost by taking advantage of Bonus Offers across the AIR MILES coalition of Partners. As an added bonus, Collectors who take advantage of three different Bonus Boom offers will get an additional 95 Bonus Miles, getting them closer to their rewards goals! New this year, Collectors will have the option of using all 3 offers at a single partner if they choose to do so, which increases attainability in the current context.
Here is the link to the Bonus Boom site: airmiles.ca/BonusBoom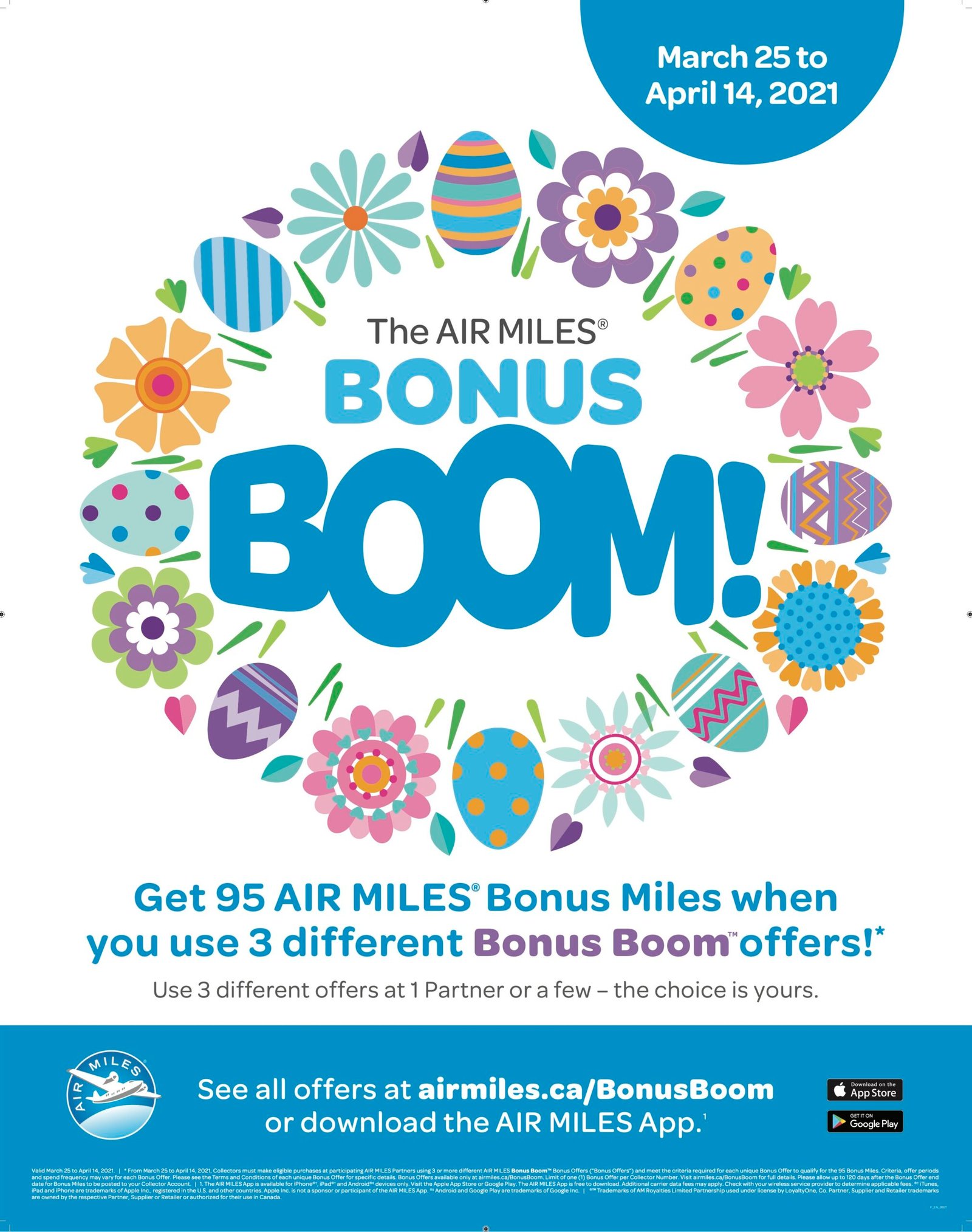 AIR MILES' national promotions are a huge hit with Canadians, giving its active Collector base the ability to quickly grow their Miles balance while completing their everyday shopping. This means, everyday purchases can turn into free gas, groceries, and more. Collectors can earn Miles from their favourite retail Partners such as Sobeys, BMO, Shell, Metro, Staples, and more.
No other loyalty program in Canada offers the choice and flexibility for its members to get rewarded their way than the AIR MILES Reward Program. Across the network of over 300 leading Canadian, global and online brands, AIR MILES offers vast opportunities for Collectors to get and use Miles on their everyday purchases. With nearly 11 million active Collectors Accounts representing approximately two-thirds of all Canadian households, the AIR MILES Reward Program is Canada's most recognized loyalty program.