I am a big fan of airport lounges. You get to relax and enjoy the fast WIFI and snacks before your next flights.
On our trip back from Maui we had a stop in Seattle before flying to Victoria with Horizon Airlines for almost two hours.
SEA (Sea-tac) is a wonderful airport but we wanted a chance to relax after our long flight from Maui with the connection in Sacramento!
[styled_box title="Disclosure Statement" color="blue"]My wife and I each paid $45 for a day pass to the Alaska Airlines lounge in Seattle.[/styled_box]
After we paid our $45 daily fee for the use of the lounge it was about 8:35 pm and we were hoping to enjoy a nice soup or some snacks.
My wife and I were both disappointed in the lack of snacks and no soup available (was already eaten).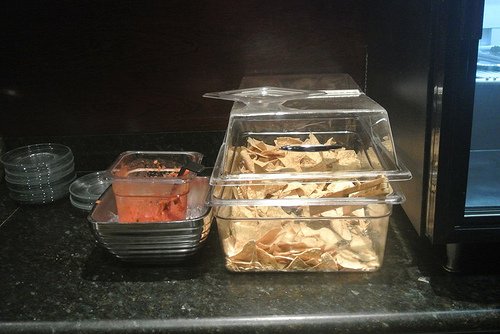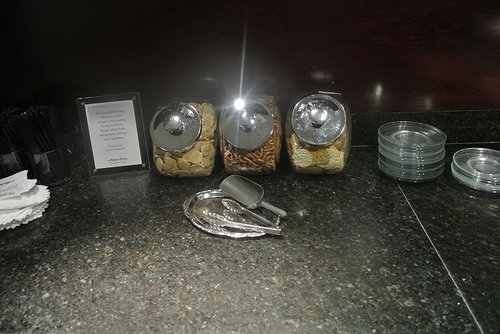 For pop or soda drinkers, they have access to mainly Coke products and for coffee drinkers a nice selection of Starbucks drinks.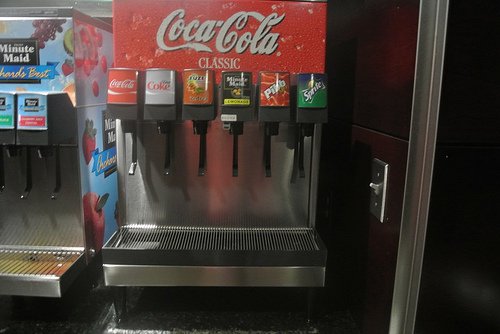 The lounge is being set to be renovated as the carpet and some of the furniture needs to be replaced (too much wear and tear).
They have the standard world clocks and have a handy flight schedule to track changes.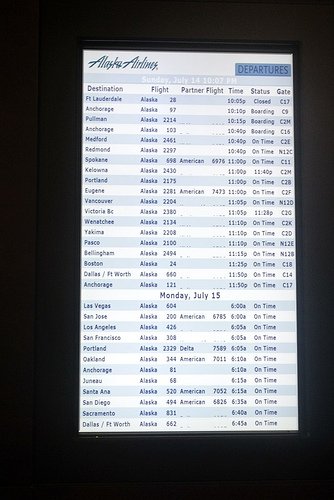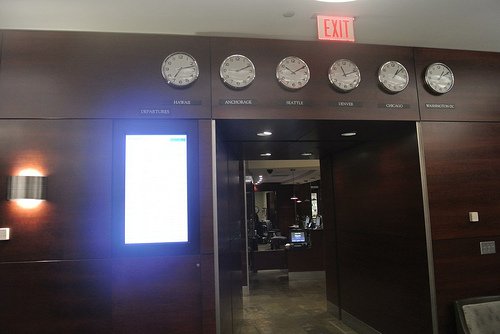 The Alaska Airlines Seattle lounge has a wonderful workspace to do work and is a quiet zone.
My overall impression is disappointing. The lounge had some nice features but the lack of snacks was a major problem for me.
Only one of the customer service agents went to get a yogurt for our daughter (couldn't really give her croutons and nacho chips). The other agents I spoke with after alerting them about the lack of snacks could not seem bothered.
I expect a lot from a lounge when I am paying $45 for a day pass at that time of the evening. I understand the lack of food but contingency plans need to be in place to have extra sandwiches or wraps (not that hard to make).
I have Alaska MVP status at the moment and I have flown 64,699 actual miles as of today so I can reasonably expect a certain level of quality.
The wines (from Washington State and Oregon) were very nice and they had other spirits and beer available from a bartender.
After going to this lounge I am not sure I would spend the money to go to another Alaska Airlines lounge – I have heard they have a new one in LAX. The American Airlines lounges I have been to have had excellent snacks and better service.
Have you ever been to this lounge and what were your thoughts?