The card we use the most in our house for our everyday spend is the American Express Cobalt Card for its easy redemptions and incredible offers and points earning potential.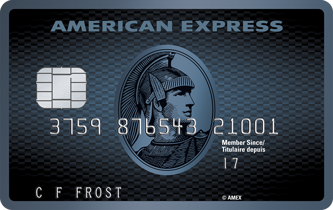 In your first year as a new Cobalt Cardmember, you can earn 2,500 Membership Rewards points for each monthly billing period in which you spend $500 in purchases on your Card. This could add up to 30,000 points in a year.
Plus, when you apply by May 5, 2021, you can earn a Welcome Bonus of 15,000 Membership Rewards points when you spend a total of $3,000 in purchases on your Card in your first 3 months of Card membership.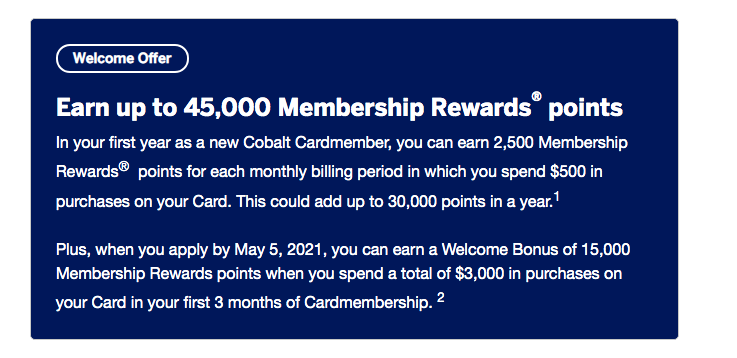 What we do in our household is make sure we optimize our spending so that we always use our Cobalt card when grocery shopping (which earns 5 points for every dollar spent), and we even purchase our gas gift cards so that these also earn us 5 points per 1 dollar.
You will receive 5x Membership Rewards for spend at restaurant, quick service restaurant, coffee shop and drinking establishments in Canada.  Stand-alone grocery stores in Canada and services that specialize in the delivery of food and groceries also qualify.
You will receive 2x Membership Rewards for spend at stand-alone automobile gasoline stations in Canada, travel services or travel bookings including air, water, rail and road transport, lodging and tour operator sales, as well as local commuter transportation in Canada including subway, streetcar, taxi, limousine and ride sharing services.
For all other purchases you will receive 1x Membership Rewards. I try not to use it for most other purchases (mainly eating out and groceries for the amazing earn rate).
It even comes with some nice insurance policies that we have not had to use yet:
Out of Province/Country Emergency Medical Insurance (For under age 65)
Flight Delay Insurance
Baggage Delay Insurance
Hotel Burglary Insurance
Lost or Stolen Baggage Insurance
Car Rental Theft and Damage Insurance
$250,000 Travel Accident Insurance
Purchase Protection® Plan
Buyer's Assurance® Protection Plan
This card does not have an annual fee but it has a monthly fee of $10 which I think is fair.
Another unsung benefit of this card are the offers they constantly promote.
Just in the past 2 months I have received offers from American Express for a free credit on my account for spending at Amazon.ca or Lululemon. These are a nice bonus in my mind.
What I usually do is transfer my points to Marriott so I can redeem for a hotel stay (hopefully this year)!
It is an interesting conversion, 5 points are worth 6 Marriott Bonvoy points.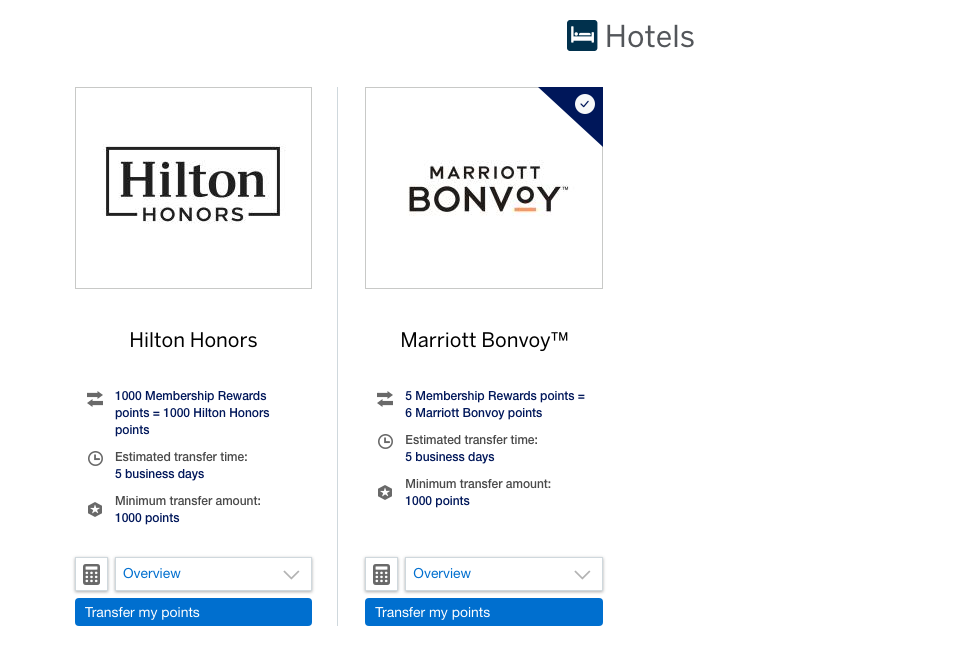 You can also redeem against a travel expense (like the expensive ferry trips).
Here is a link to the offer. Remember that it expires on May 5, 2021.