Europe is the ultimate destination for many Canadians with their Aeroplan miles.
When you first try to put in a flight using Aeroplan, you may get a scare like this on a flight to London England to Heathrow!
It comes back with a fee of a whopping $670 dollars for a return flight – plus the Aeroplan miles!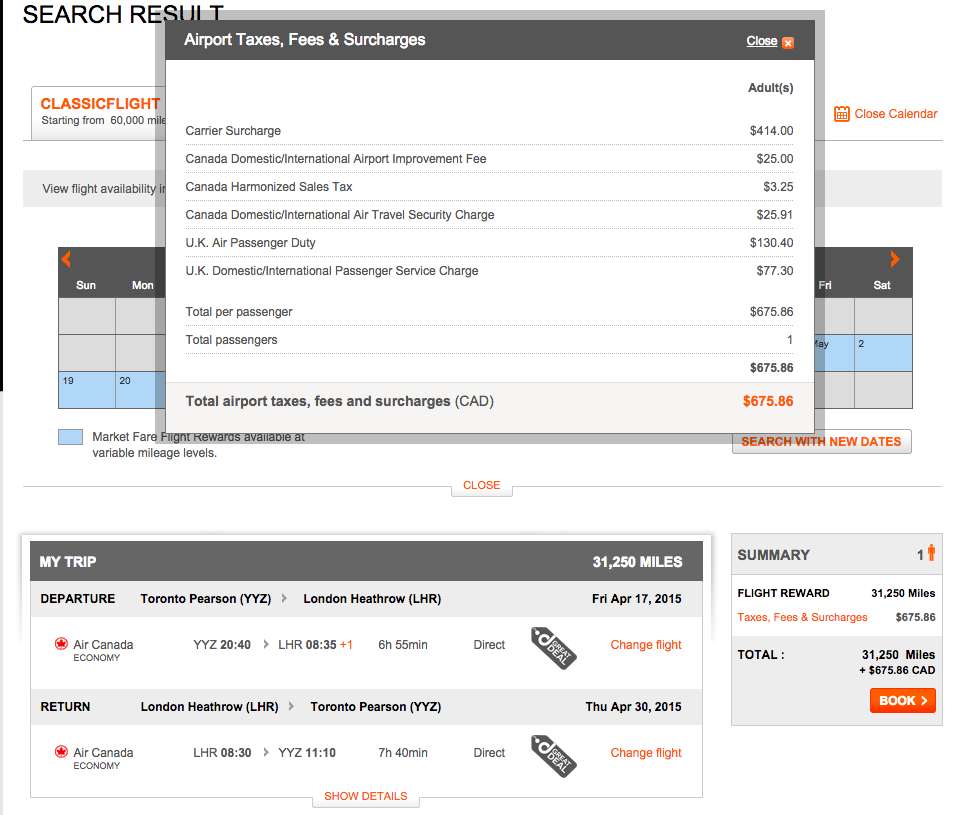 This is madness – who would book a ticket when you can just go to Priceline or Air Canada and get the same price without using the miles?
The problem is that certain Star Alliance carriers like Air Canada charge brutal fuel surcharges (the $414 in the image above).
I have some hacks and solutions to get you to Europe for cheap and save some money!
Here are three reasons why Aeroplan is one of the best programs to use to fly to Europe:
One way awards book at half the price of a roundtrip ticket. So you can fly using another carrier if you don't have enough miles.
You are allowed two stopovers or one stopover and one open jaw on roundtrip awards.
American Express Membership Rewards transfer instantly to Aeroplan (currently a bonus of 25,000 for signup).
Here are some examples of Aeroplan partners that fly to Europe with no fuel surcharges:
Lot.
They fly to Warsaw direct from Toronto, and here is a great way to get to Europe for cheap.
You can also look for the United flight from LOT to Warsaw from Chicago.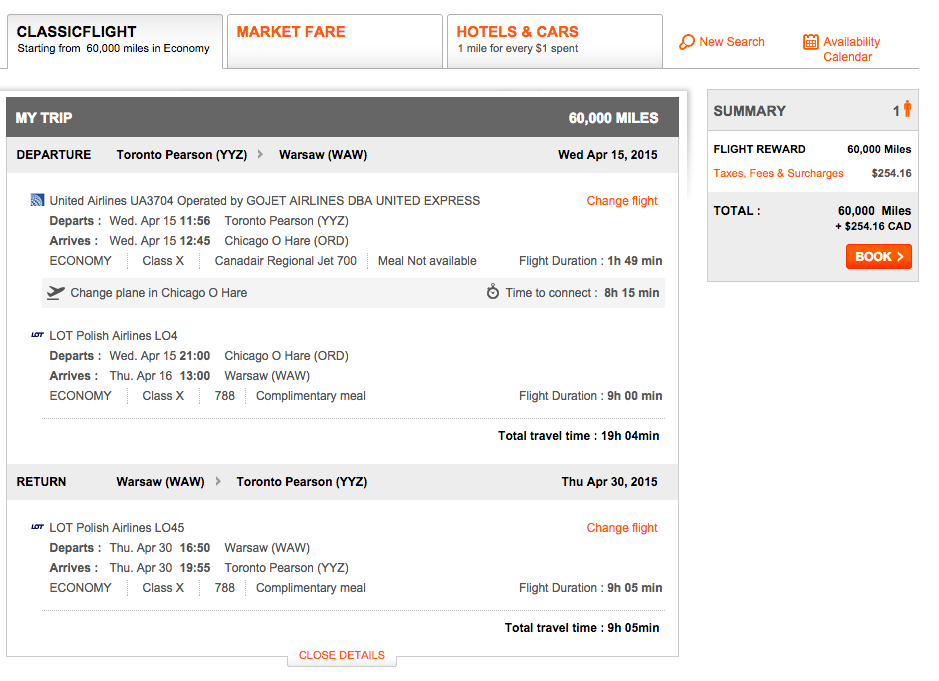 As you can see the fee is only $250!
Swiss Air / Turkish Airlines / United:
Here is an example of another cheap ticket – all these airlines do not charge fuel surcharges. Just $138 return for a business class ticket!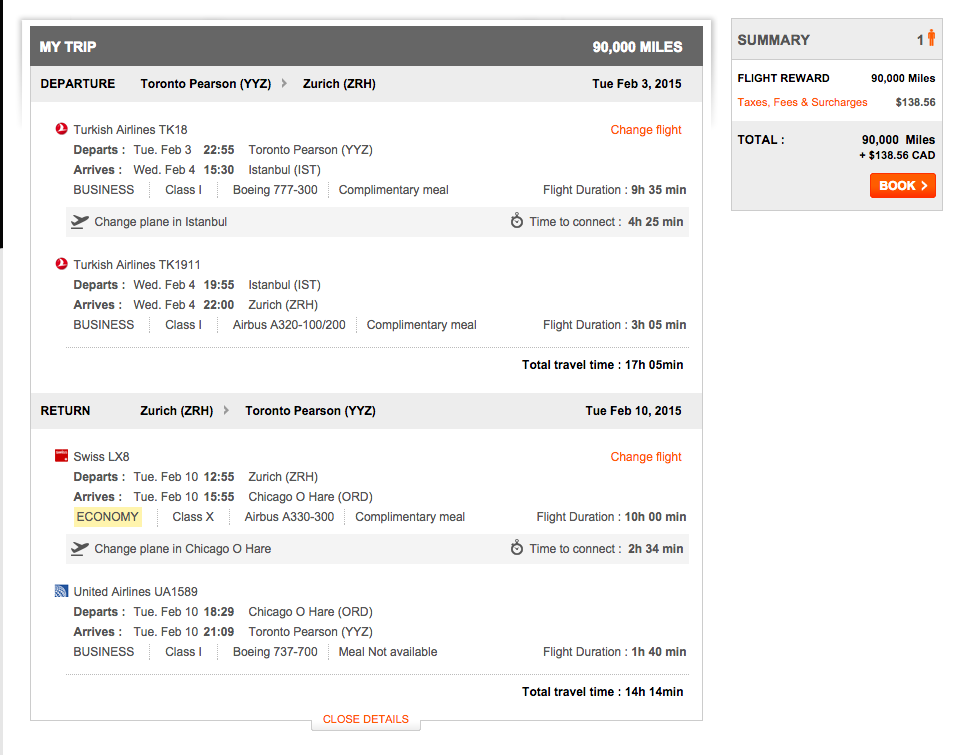 Here are some destinations with Swiss Air (you can only fly Montreal to Zurich directly), Boston, Chicago, LA, Miami, New York, Newark, San Francisco to Zurich.
You will have to find an Air Canada or United flight to these cities to get a great deal to get to Zurich.
Turkish Airlines flies from Chicago, Houston, LA, Montreal, Toronto, New York and Washington to Istanbul.
United flies so many places in Europe (none from Canada), here are just a few examples from Newark: Amsterdam, Barcelona, Dublin, Frankfurt, Geneva, Lisbon, Manchester, Rome, Stockholm, and Zurich (lots to choose from)
Scandanavian Airlines:
This works out well for you going to Oslo or Stockholm or Copenhagan. Just $152 return!

Here are some airports that this airline flies into (none in Canada – have to go through the US):
Chicago to Copenhagen or Stockholm
Newark New York to Copenhagen, Oslo, Stockholm
San Francisco to Copenhagen
Washington DC to Copenhagen
Remember we are all in this together, feel free to post any other good city pairings to search for.
I tried to give some concrete examples where Aeroplan was still a great deal to get to Europe.
Enjoy!