We had a great camping trip last month near Harrison Hot Springs, BC, in the mainland, but it was nice near the end to spend some time in the big city, Vancouver.
I love to visit Vancouver but the traffic is frustrating and it is very long (compared to my daily commute of 15 minutes by bicycle).
We had the pleasure to redeem 35,000 Marriott Reward Points for a one-night stay Delta Hotels Vancouver Downtown Suites located near Gastown. This was one of the last weekends before the kids go back to school so availability was low (I try to stay near Richmond as I find better value hotels for my points).
The hotel is ideally situated in Gastown, a short distance from the cruise port and other attractions like Rogers Centre.
We were upgraded to the top floor with a nice king size bed for my kids!
We were able to give the kids their own room and we enjoyed the extra space. The room came with a pull-out bed that was also very comfortable.
It conveniently also had a desk.
The bathroom featured a large walk-in shower that was comfortable and gave plenty of space.
We were offered free breakfast (we had to pay for our kids) in their kitchen and my wife and I each had some amazing egg bennys. My kids had a nice kids meal that they both finished!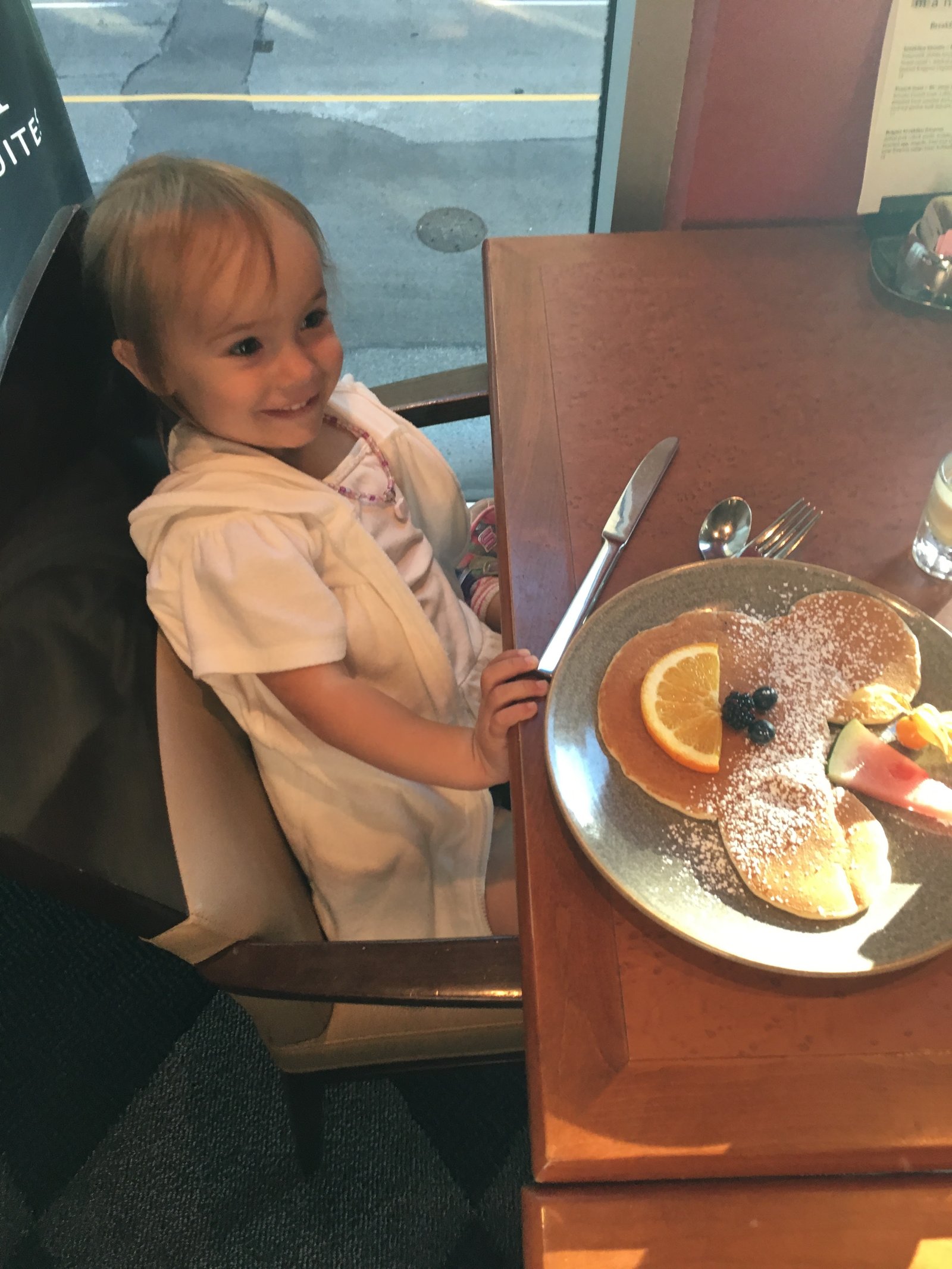 It was a great stay and I would recommend staying here for a weekend getaway but I found the redemption rate to be very expensive. It was a convenient location and walkable to many places but I still think that most families would need a car to see some sights as public transit adds up in this big city.