Get your full credit report and credit score for free from Equifax, then cancel within 30 days (need to call in to cancel).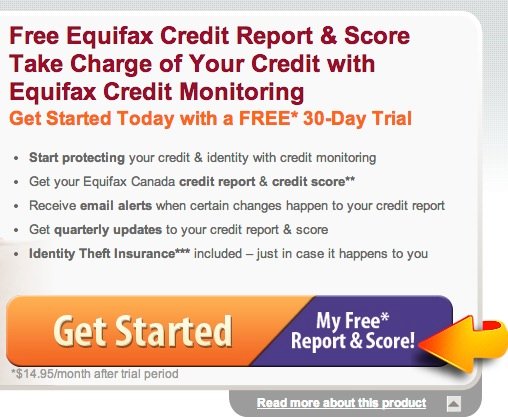 Special introductory price good for a limited time. At the end of the 30 day introductory period, your enrollment will automatically continue at the regular rate of $14.95 per month unless you cancel your subscription.
**The credit score provided under the offer described herein makes use of the Equifax Credit Score™, which is a proprietary credit model developed by Equifax. It may be calculated using the information in your Equifax credit file. This score is intended for your own educational use. There are numerous credit scores and models available in the marketplace and lenders are likely to use a different score when evaluating your creditworthiness.
This deal is available here.