I recently had the chance to stay at the Four Points by Sheraton Victoria Gateway (located in the suburbs in Langford, BC).
Four Points by Sheraton Victoria Gateway is located well outside the core of Victoria off of the Trans Canada Highway, with shopping and recreation nearby.
According to the website, they claim it takes 10 minutes to downtown Victoria (even if you hit all traffic lights this is not possible from Langford, BC).
Using Google Maps, I get a distance of 14 km and a time estimate of 15 – 23 minutes.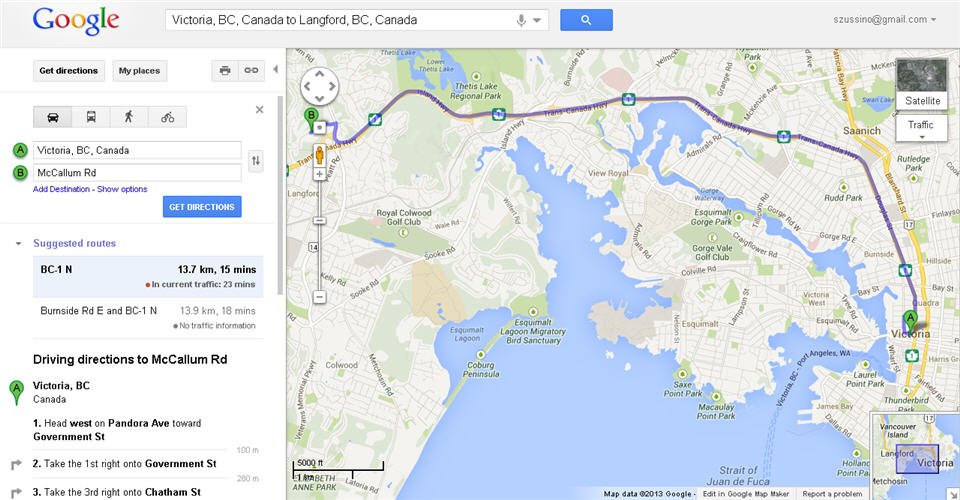 The area (Langford) only has two hotels (both owner by Starwood). The other is a Westin that is more expensive (and charges a resort fee of $15 daily).
The hotel has 117 comfortable, contemporary guest rooms have nice features like a 42" flat screen TV and free High Speed Internet Access.
[styled_box title="Disclosure Statement" color="black"]I booked my hotel room using Expedia and am an SPG Preferred Plus member. [/styled_box]
We stayed in a connecting room with a nice king-sized bed (although we were booked into a room with two queen sized beds).
The bathroom was very clean and sparkled (I was impressed with the brightness).
Our room did not have a bathtub (which was OK).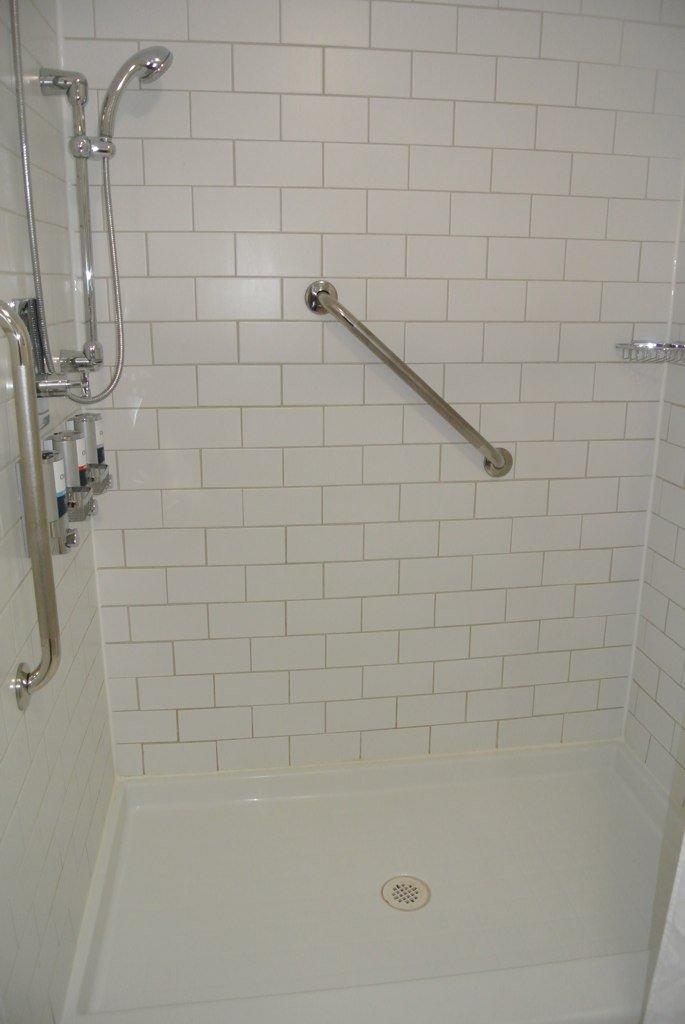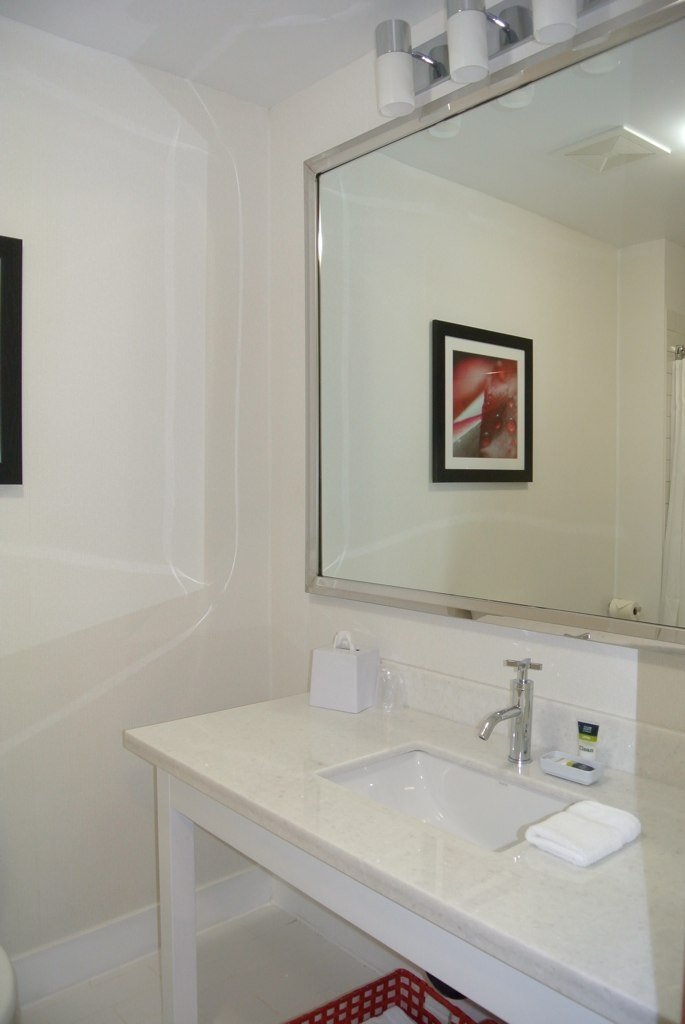 They had a nice sitting area in our room and had good local literature (business magazine).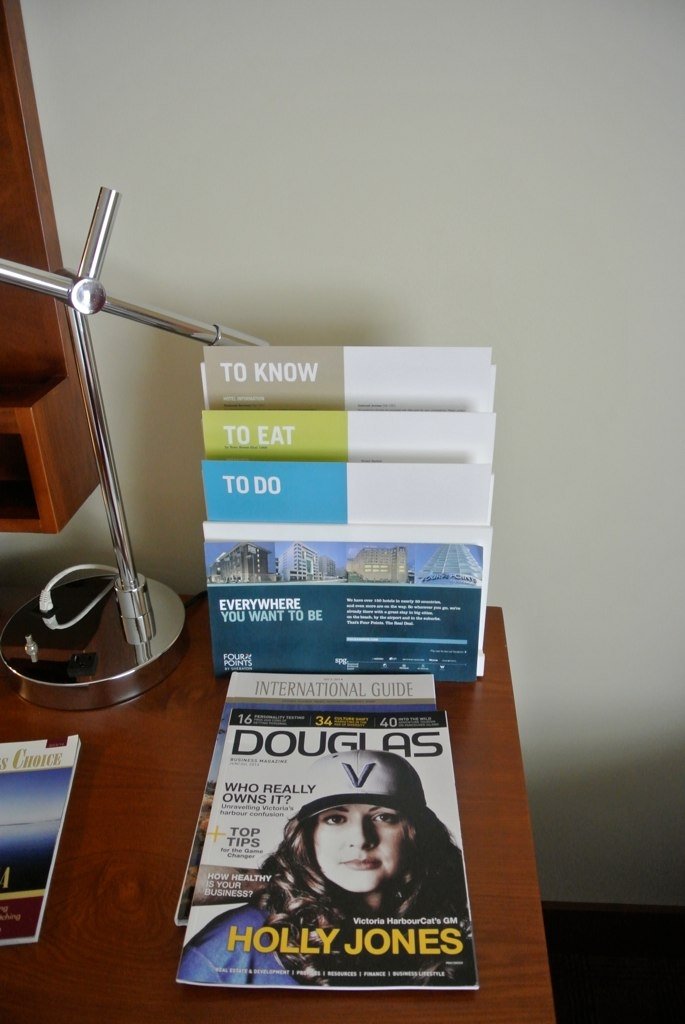 We had access to a coffee machine and teas (although the hotel has coffee and many more teas in the lobby). One part I didn't like is the bottled water (since Starwood is all about cutting down on waste). I like the gesture but this doesn't do anything for me (I refuse to buy bottled water because of the waste involved).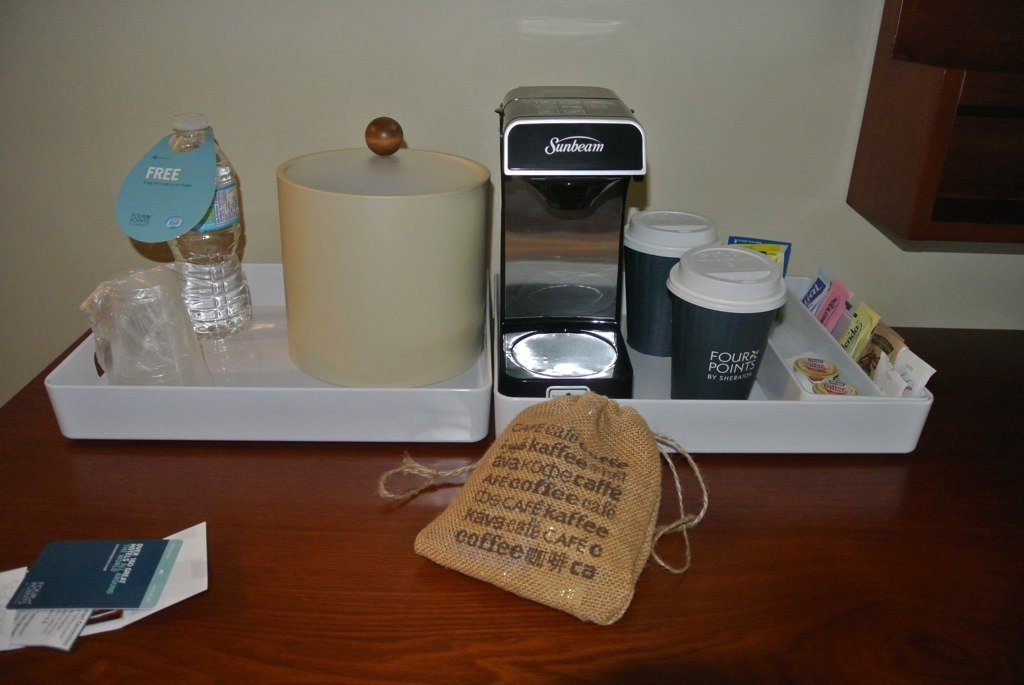 We had a nice 42″ tv in our room but I was disappointed with the quality. At our last Westin stay we had a high definition signal for the channels and if a hotel tv doesn't have that (where available) it shouldn't bother with a fancy new tv!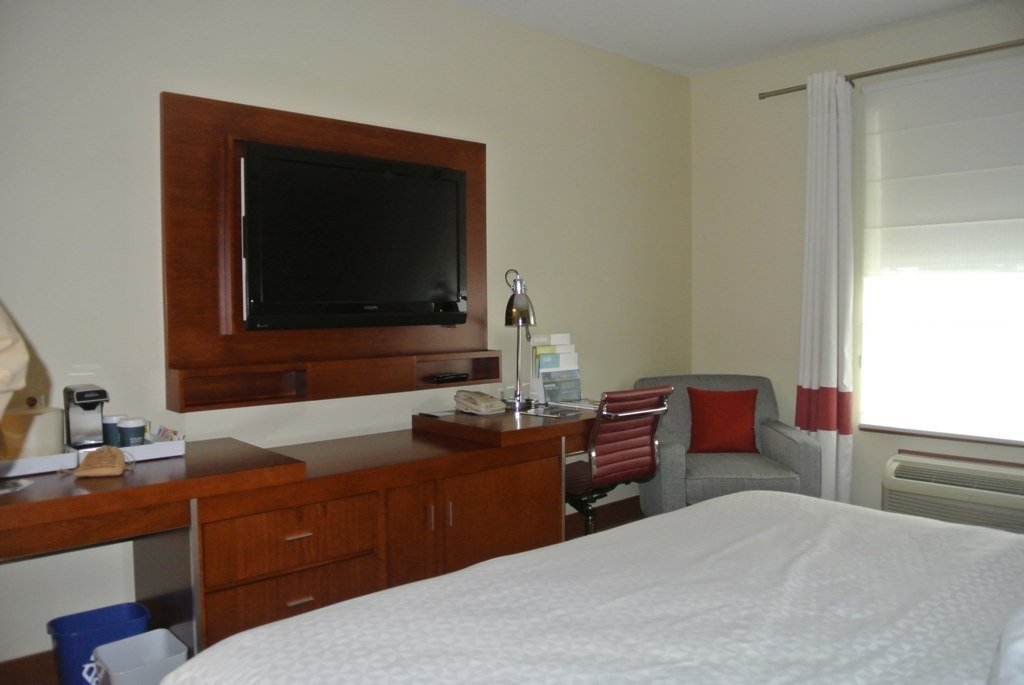 The Four Points by Sheraton Victoria Gateway had a nice pool and hot tub (steam and sauna were also available). The pool area was starting to show wear and tear but it was a nice area to swim in (long hours available as well).
As part of my rate I was entitled to a free breakfast (which can make or break a property for me). We received a continental breakfast that consisted of:
A coffee
English muffin pre-buttered

Fresh

 fruit ramekin
Herbed yogurt dip (greek yogurt mixed with fresh mint) (tasted like a fancy dip for crackers)!
That was it! It was the most disappointing breakfast served at a Starwood property ever.
Sheraton should improve on this breakfast because this was unappetizing and inedible (we ended up eating elsewhere).
I suggest saving your money and dining elsewhere in Langford or Victoria (I am sure this pub must have decent food but do not go for breakfast)! 
Positives:
Free Internet
Nice sized room
Free parking
Pool
Nice outdoor space (lawn)
Negatives:
Terrible breakfast
Hotel showing signs of wear and tear
Can hear other rooms and hall noise