We were fortunate to have a nice weekend getaway in Whistler with a stay at the Four Seasons Whistler.
The Four Seasons Whistler was recently awarded the Number 2 spot among the Top 20 Resorts in Canada and rated among the Top 100 Hotels & Resorts in the World by Condé Nast Traveler's 2012 Readers' Choice Awards.
This hotel provided us an upgraded room (on a top floor) and provided a crib and child-proofed the room.
Take a look at the gorgeous crib in our room with diapers, wipes, and baby cleaning products.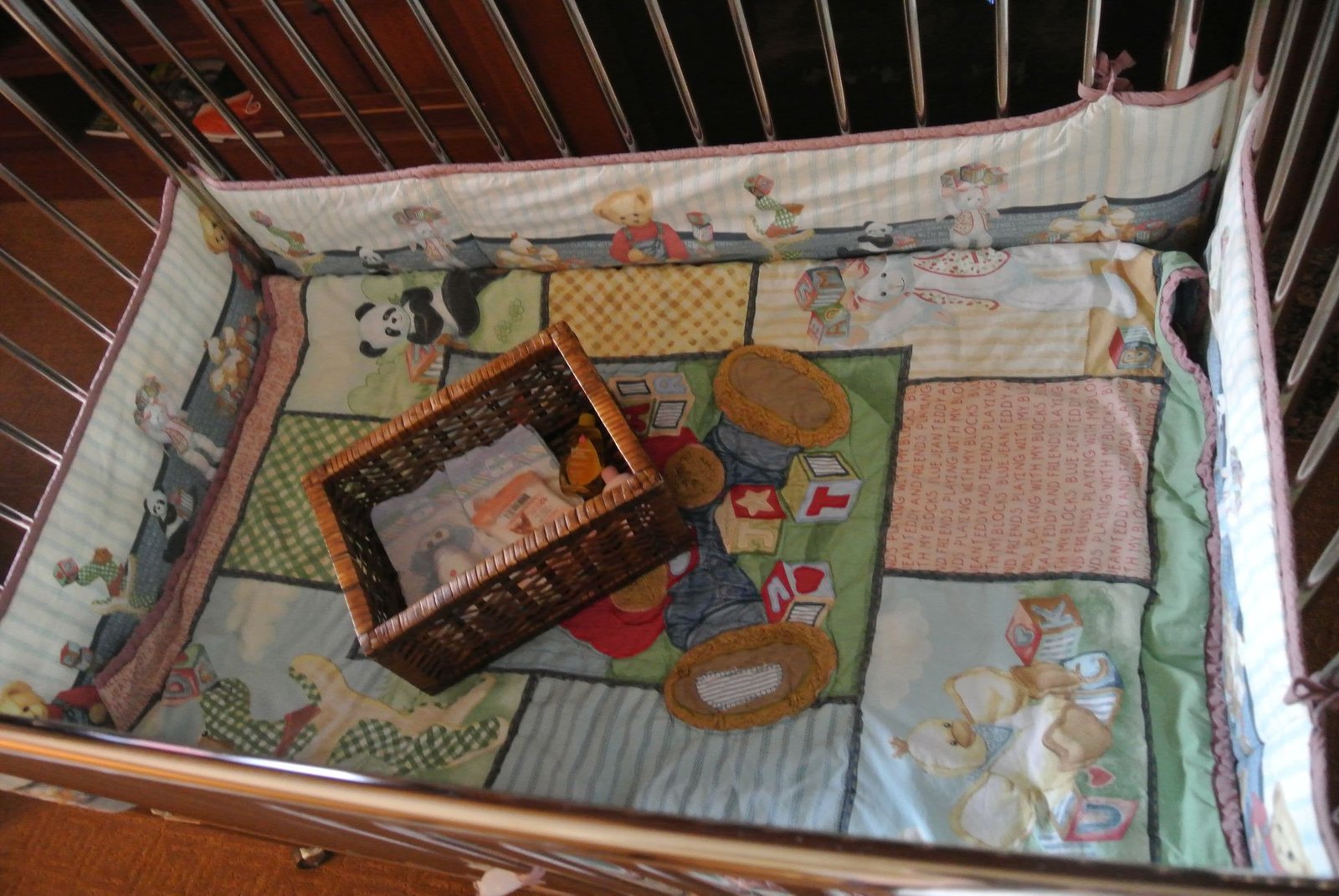 We even received a welcome snack and letter from the chef.
The hotel staff goes out of there way to make sure you have a nice time and are taken care of.
We were lucky to come up on a sunny Saturday with low occupancy to take advantage of the nice pool they have (no chlorine).  They had sunscreen, bar staff, towels, spa water, and anything that you needed. We loved taking our daughter in the pool.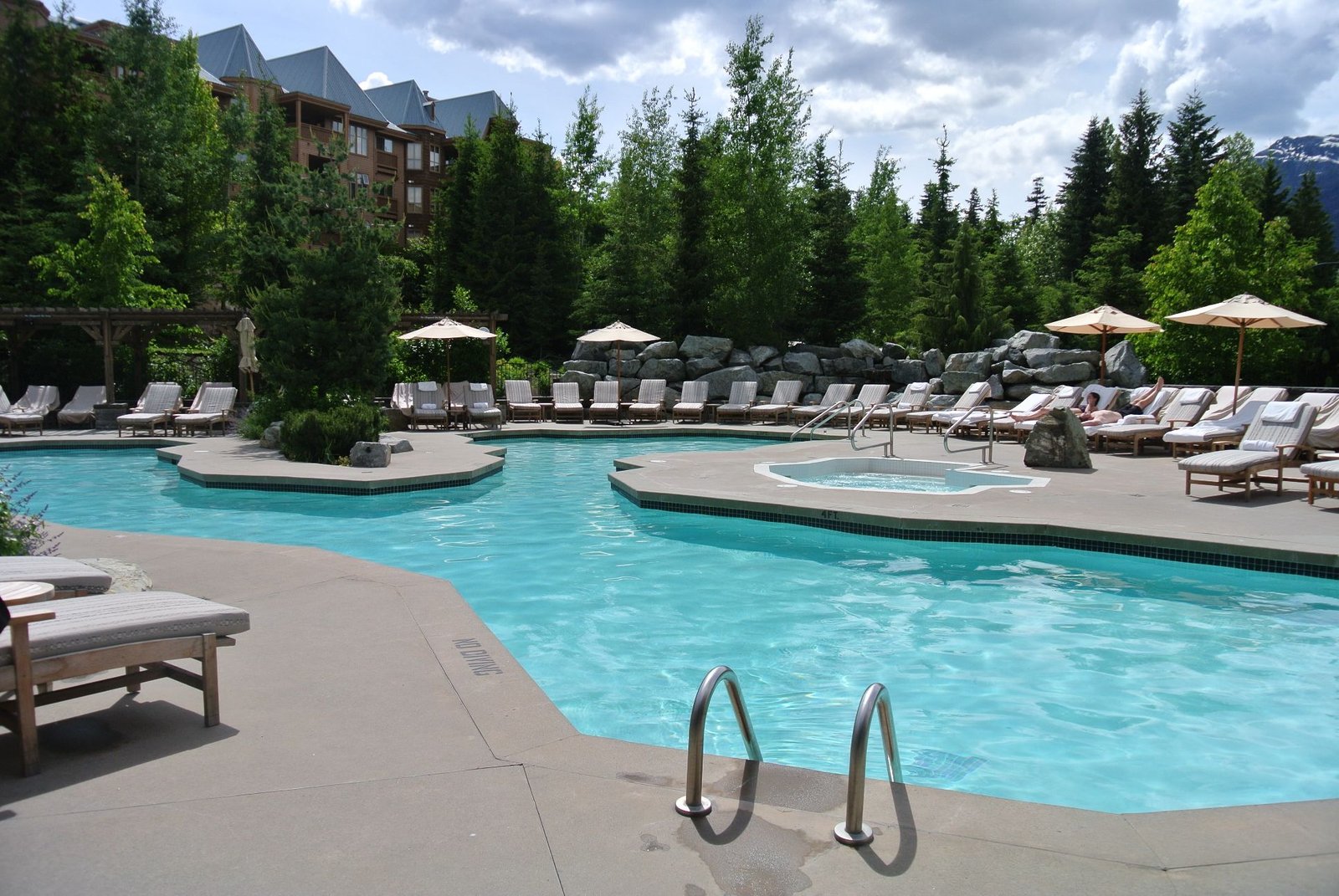 After our swim we took a nice hike with friends. Everything is so close that once you park you don't need the car in the village.
We went for dinner at Fifty Two 80 eatery + bar (Sidecut was closed).
What a meal we had!
My wife had the burger and I was so jealous after!
For dessert I had a Chocolate Trio – Raspberry Cromesqui, Ginger Chocolate Mousse, White Hot Chocolate and Lime, Mini Ice Cream Sandwich.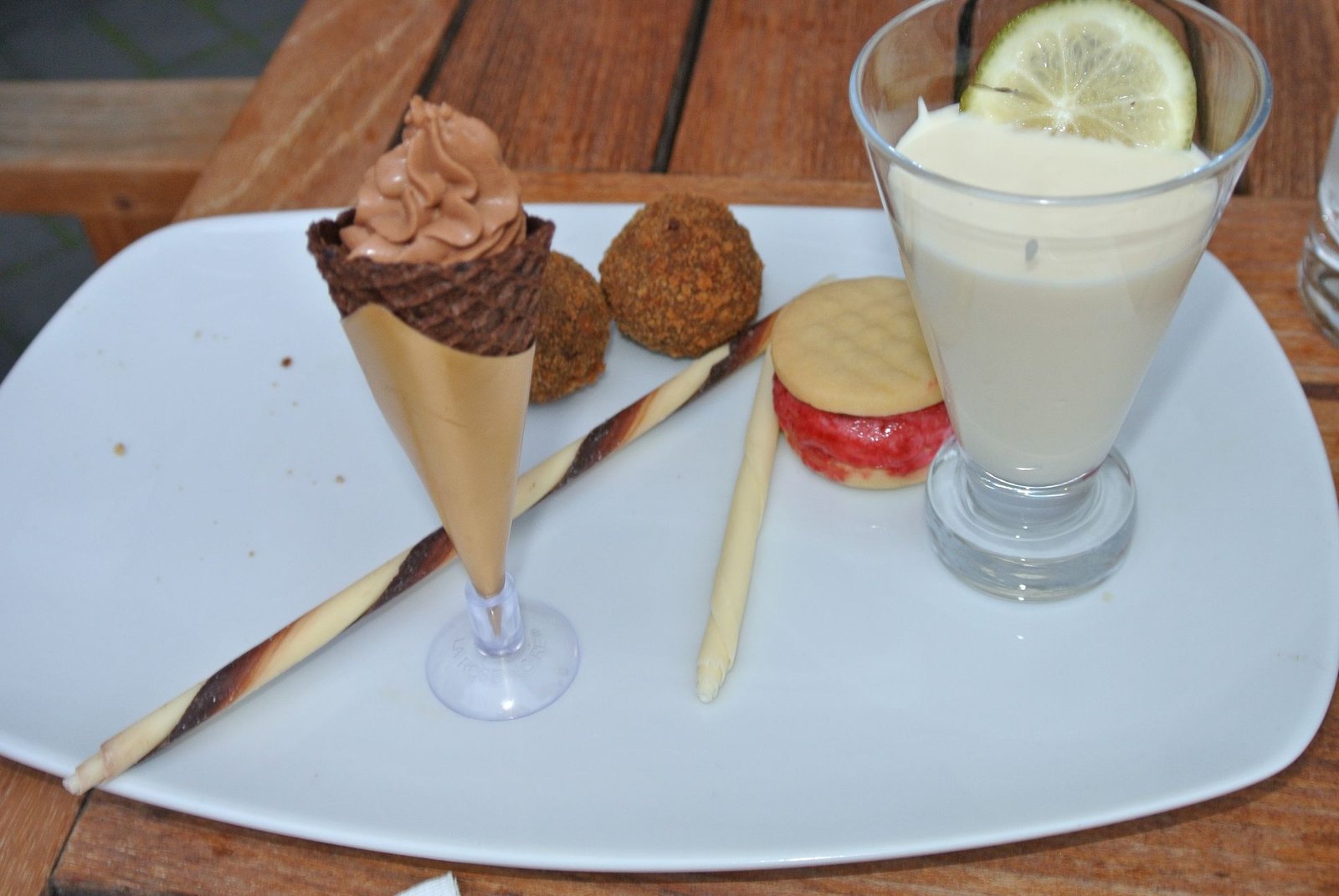 We were so stuffed!
Breakfast the next day at the restaurant was incredible. I could not imagine being hungry after eating here (good quality food with large enough portions).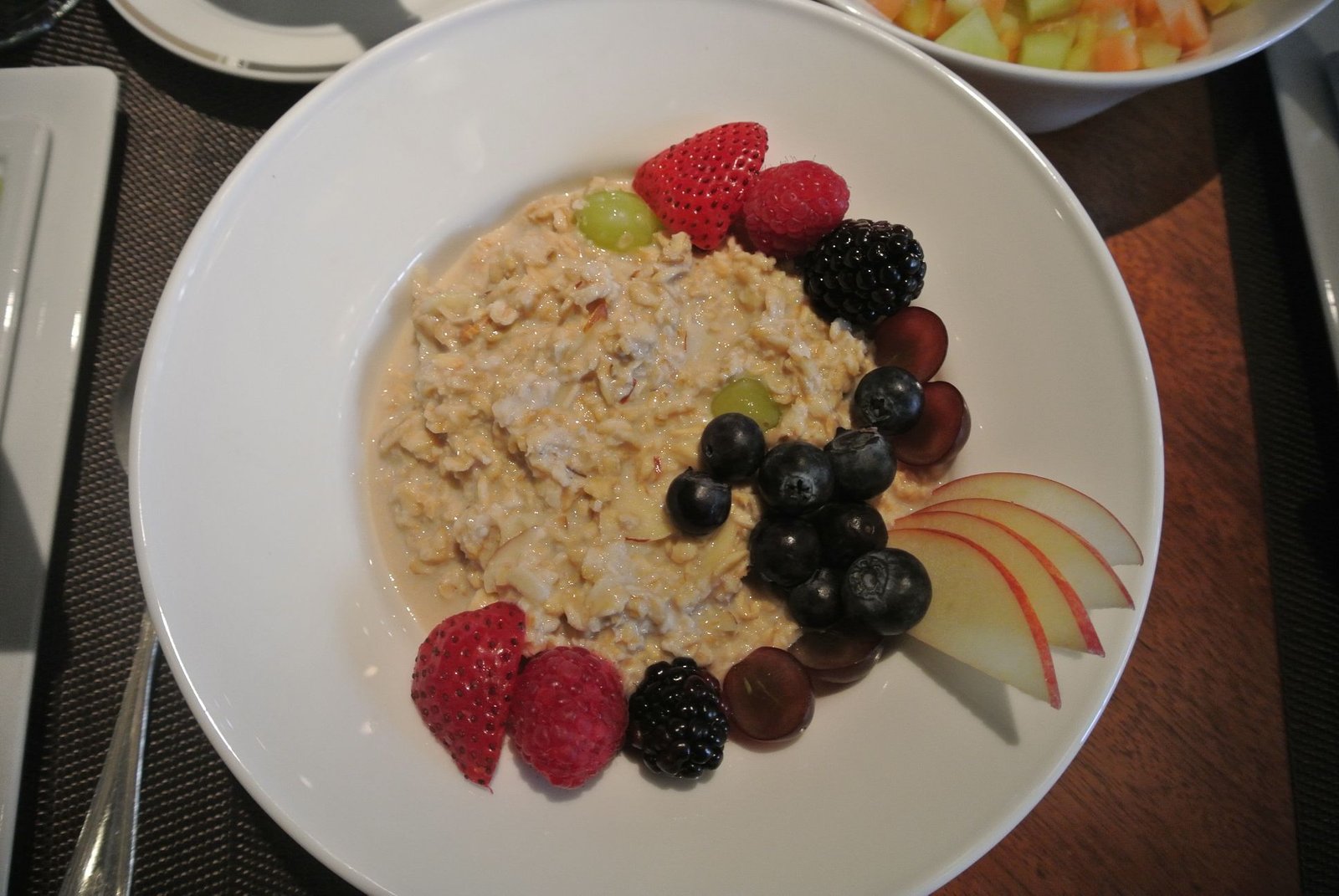 Finally, I had the four bites (all incredible)! I had this after having a heaping bowl of muesli.
Here is a family photo of us all stuffed!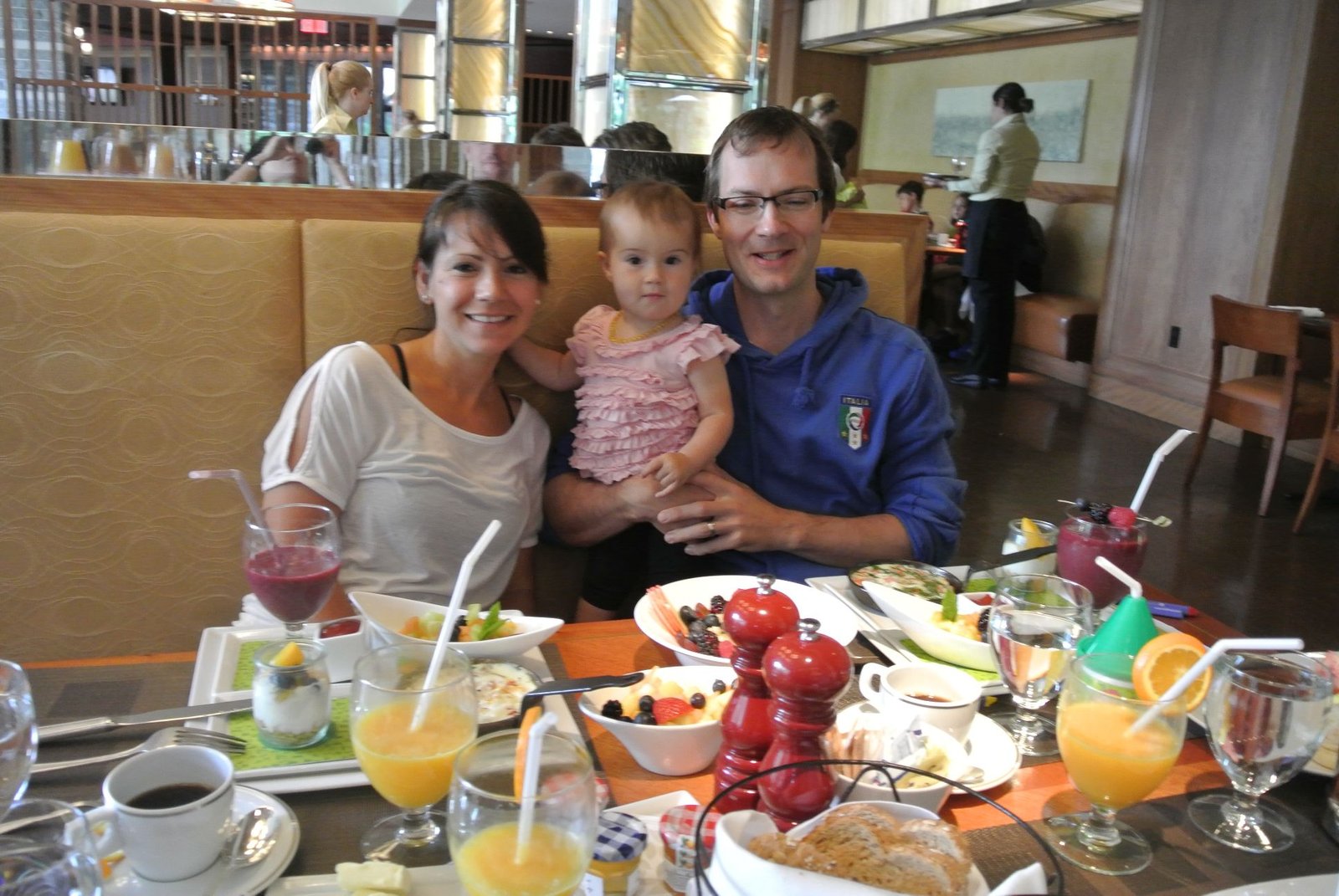 What is your favourite Whistler hotel? I know what mine is.