Aeroplan sent us a nice little promotion to earn 1,000 bonus miles per day (up to 5,000 miles) on qualifying rentals in Canada, Mexico, Puerto Rico and the U.S. That's in addition to the base miles you normally earn with Hertz.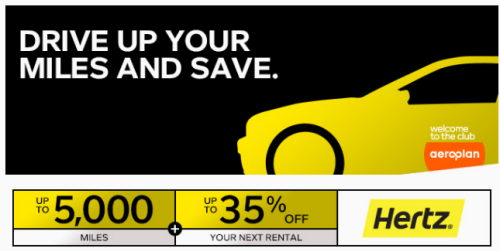 Plus, save up to 35% when you rent a car with Hertz.
Simply reserve and provide:
Aeroplan Discount CDP #221417
Promotion Code #198284
Your Aeroplan Number
Offer valid through October 31, 2014.