As much as I love travel hacks and points, sometimes you need to actually book a flight.
Here are some tips that will help you navigate the Air Canada website to possibly save some money on your next flight.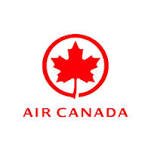 Air Canada has a free service called Fare Alerts. You just put in your desired itinerary and set your budget, and they will let you know via email as soon as a fare reaches or drops below that mark. They scan fare prices available over the next two months at aircanada.com.
Fare Alerts are available for travel to or from cities across Canada, the U.S., Mexico, and the Caribbean.
webSaver weekly deals
Air Canada has a free email service that sends you exclusive offers, seat sale fares, vacation packages, car and hotel deals, travel tips, and more.
Learn to navigate the website
Before you start searching for your flights, take a close look at the website, and check the right-hand column for deals.
Air Canada highlights promotions and coupon codes on the right side of the page, so it is worth it to check out prior to booking your travel plans.
Air Canada Lowest Price Guarantee
If, within 24 hours after completing a purchase on aircanada.com or aircanada.com/agent, you find a price for the exact same Air Canada flight that's at least $5 less, Air Canada will offer you a credit of $50 plus the price difference, per passenger.
You'll receive your Air Canada Lowest Price Guarantee credit in the form of a promotion code, which you can then easily apply toward a future travel purchase on aircanada.com or aircanada.com/agent.
Last Minute Upgrade Purchase
Did you know that when you check in online, on your mobile device, or at a self-service Check-in Kiosk, on an Air Canada flight that you could be offered a Last Minute Upgrade Purchase to the Executive cabin.
Some of the advantages of Executive travel, include:
priority security clearance
priority boarding
access to the Maple Leaf Lounge at the airport from which your upgraded flight segment departs
lie-flat beds on most international flights
premium wines, spirits and cuisine
What you need to know is that the price of the Last Minute Upgrade is based on the flight segment for which the upgrade is being selected and for flights operated by Air Canada or Jazz departing from Canada or United States.
A Last Minute Upgrade Purchase is not available for:
Air Canada codeshare flights or flights operated by other airlines;
Bookings with more than one passenger, if one of the passengers does not want to purchase an upgrade
Bookings with more than one passenger, when not all the passengers can be confirmed in the Executive cabin.