I used to be a gamer! I had a PS3, Xbox and so many games but then I turned 24 and it wasn't as much fun anymore.
I have come across this interesting and fun Facebook game myVEGAS.
Basically a simple Facebook game where you collect chips, bet with them, and earn loyalty points for amazing free rewards like hotel rooms, dinners, and show tickets at the hottest spots in Las Vegas.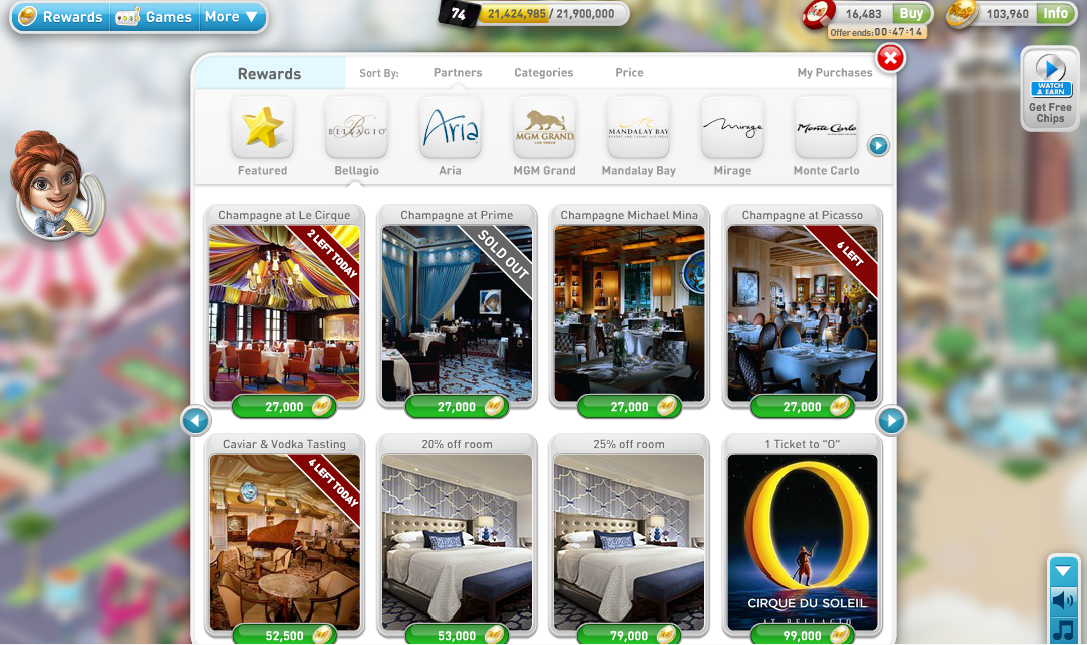 Some of the more popular rewards are Bellagio Buffet, all the Cirque shows, and lots and lots of room offers. You don't have to pay resort fees if you get comped by them.
Loyalty Points are easy to earn and even easier to redeem! By playing myVEGAS more frequently, playing longer, buying chips, and spreading the word about the game, you'll accumulate myVEGAS Loyalty Points that you can redeem.
I have over 100,000 loyalty points now which wasn't hard to get.
I can use my loyalty points on rewards like Adventuredome passes to a free buffet at the Excalibur to a ticket to Ka (Cirque show).
I am still not sure when we can get down to Vegas this year but it may be in 2014.
Here are some helpful links to get started: 
myVEGAS game – https://www.facebook.com/myvegas – There's the link to their facebook page.
Guide to the game – https://www.facebook.com/myvegasguides?sk=app_137541772984354&ref=woobox
More details of specific rewards –http://www.justmyvegas.com/
Facebook group – https://www.facebook.com/groups/myvegasguides/
Enjoy!