Our stay on Canada Day at the Marriott Ottawa was one of our families favourite hotel stays all year.
I have never felt so welcome during a hotel stay, the hotel really catered to it's guests for the special long weekend.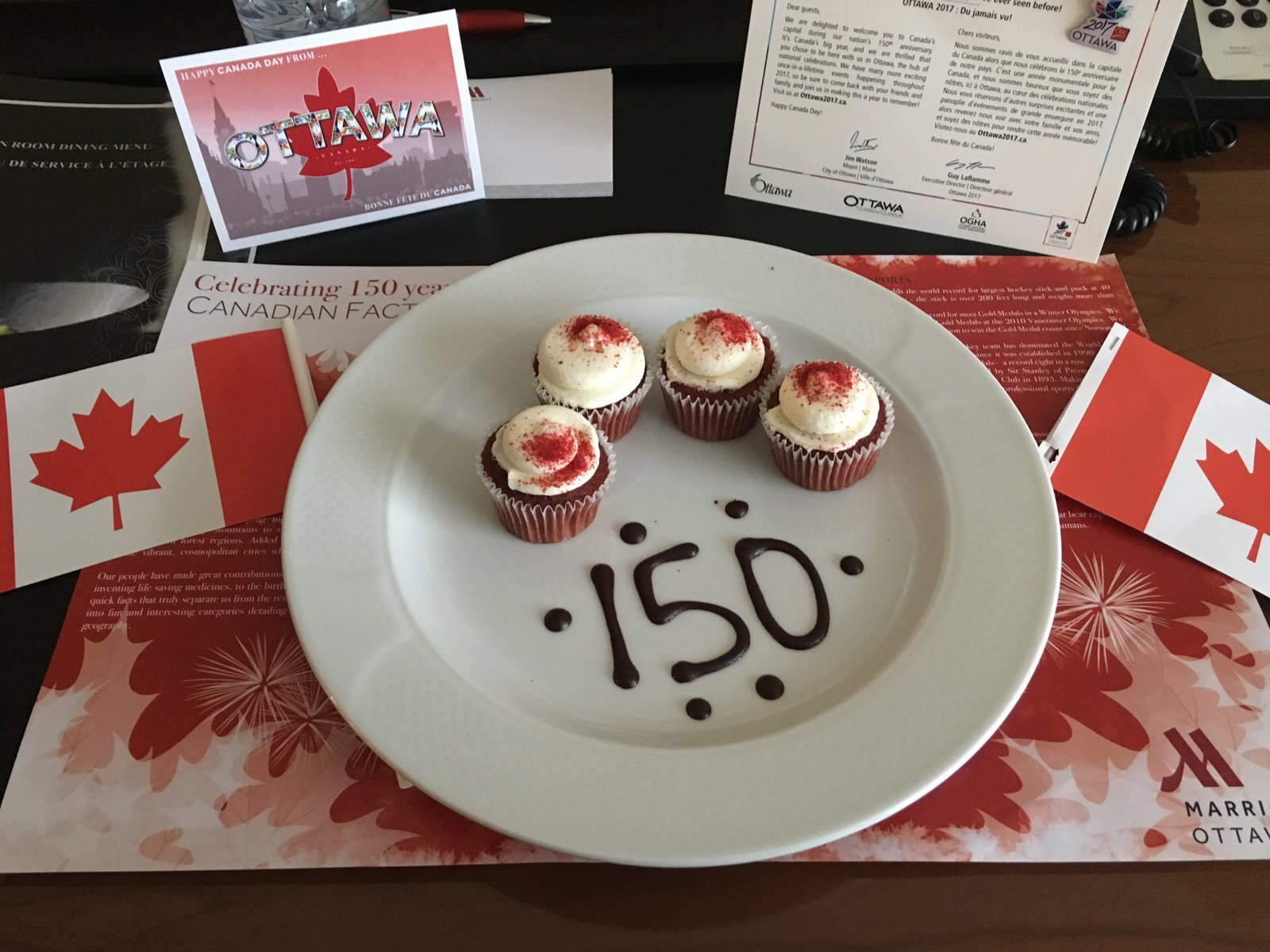 The hotel had many activities all weekend (dance party, bouncy castles, and even cotton candy and face painting for the kids).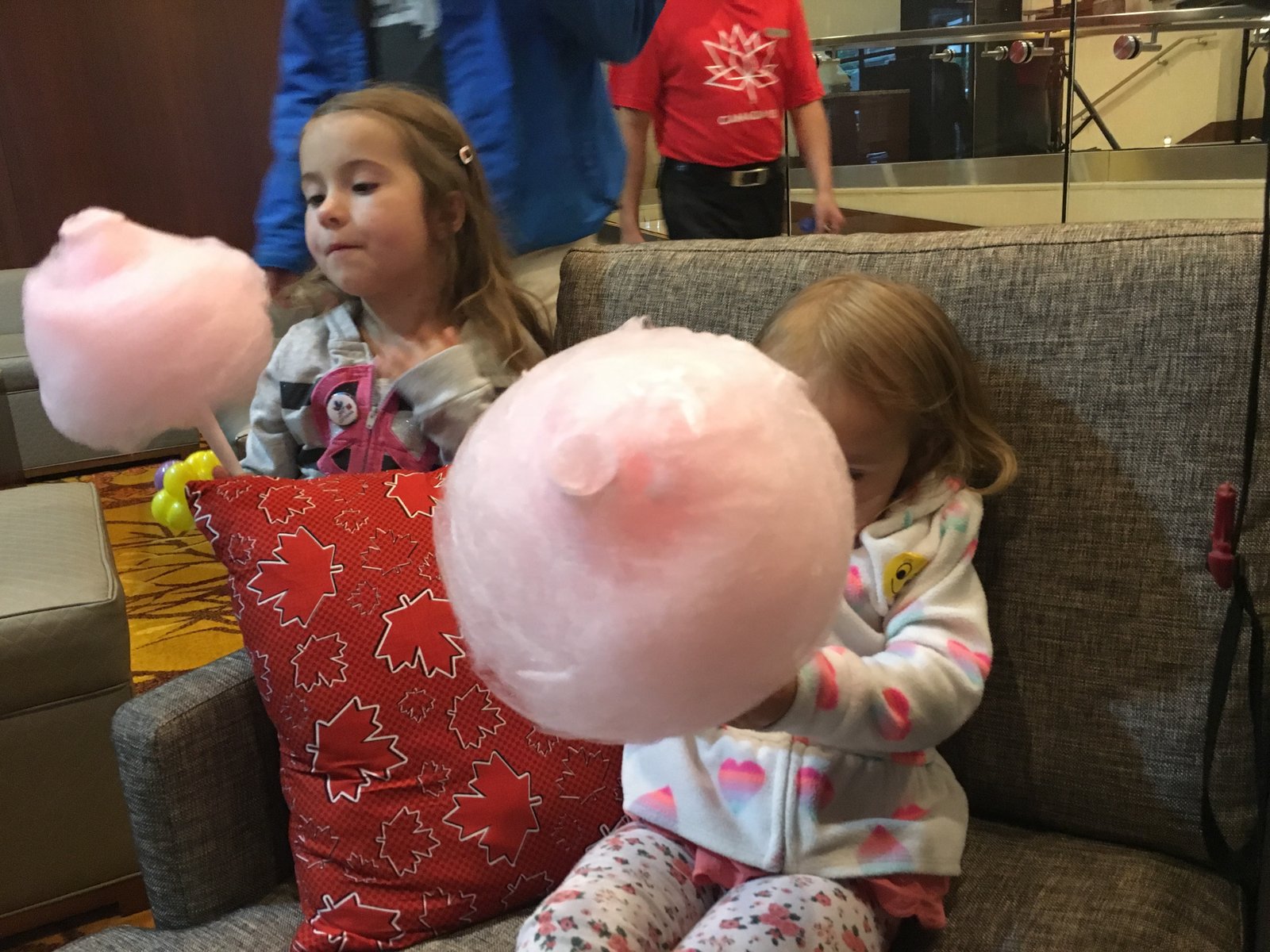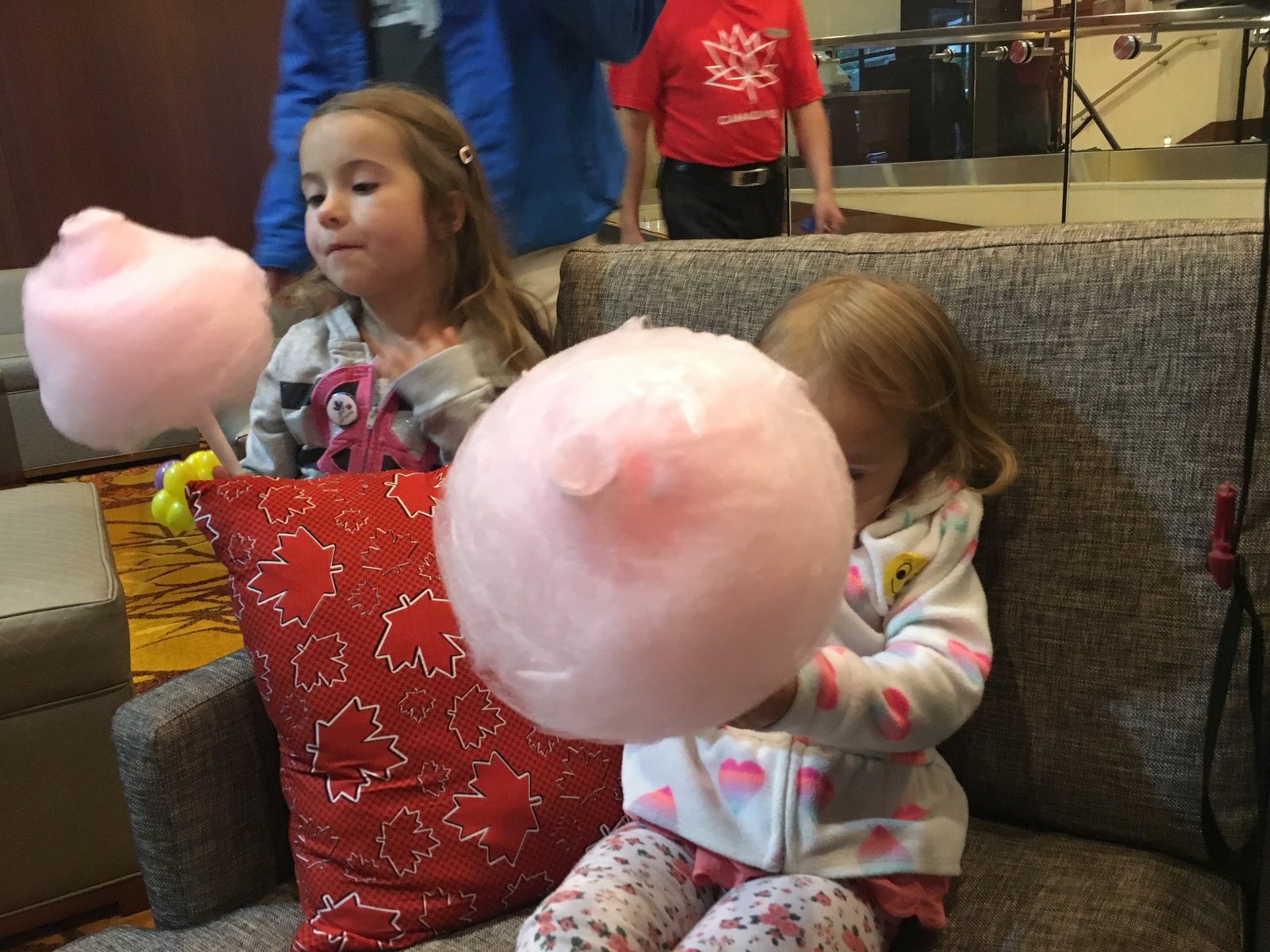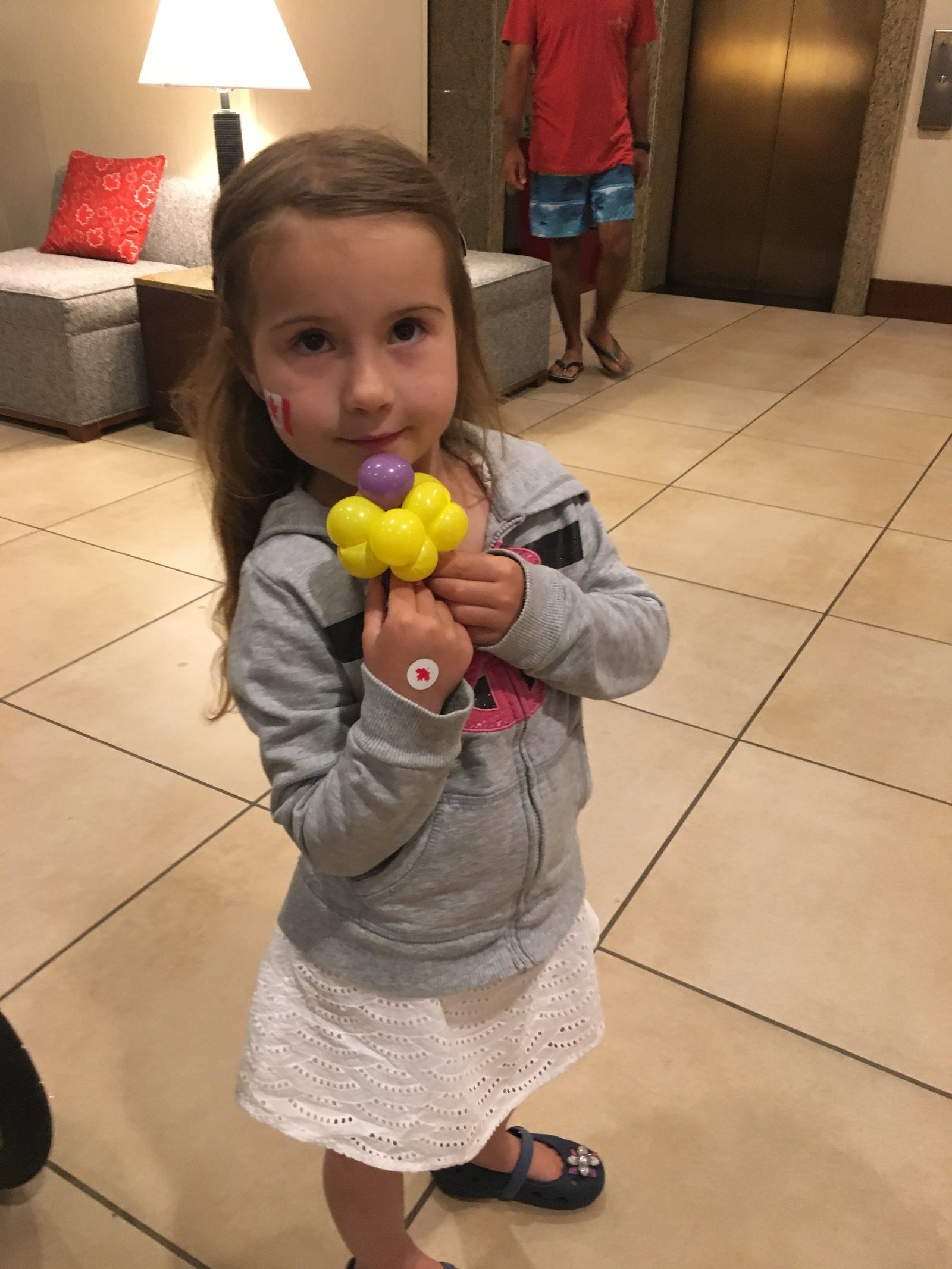 The room was perfect for us, a nice king bed with pull-out sofa with a nice desk area to work on.
Luckily we had a high room so we had nice views and the hotel is conveniently located near Parliament hill, Sparks street at a walkable distance. We loved our stay here. We even found a nice playground (attached to a Tim Hortons and Beer Store) within a 20 minute walk with our kids that they loved.
As a Marriott Elite member the hotel provided many special activities for the weekend and the views from the revolving restaurant were amazing (my kids didn't realize how lucky they were seeing the fireworks from the comfort of our room). They even created a candy bar for everyone!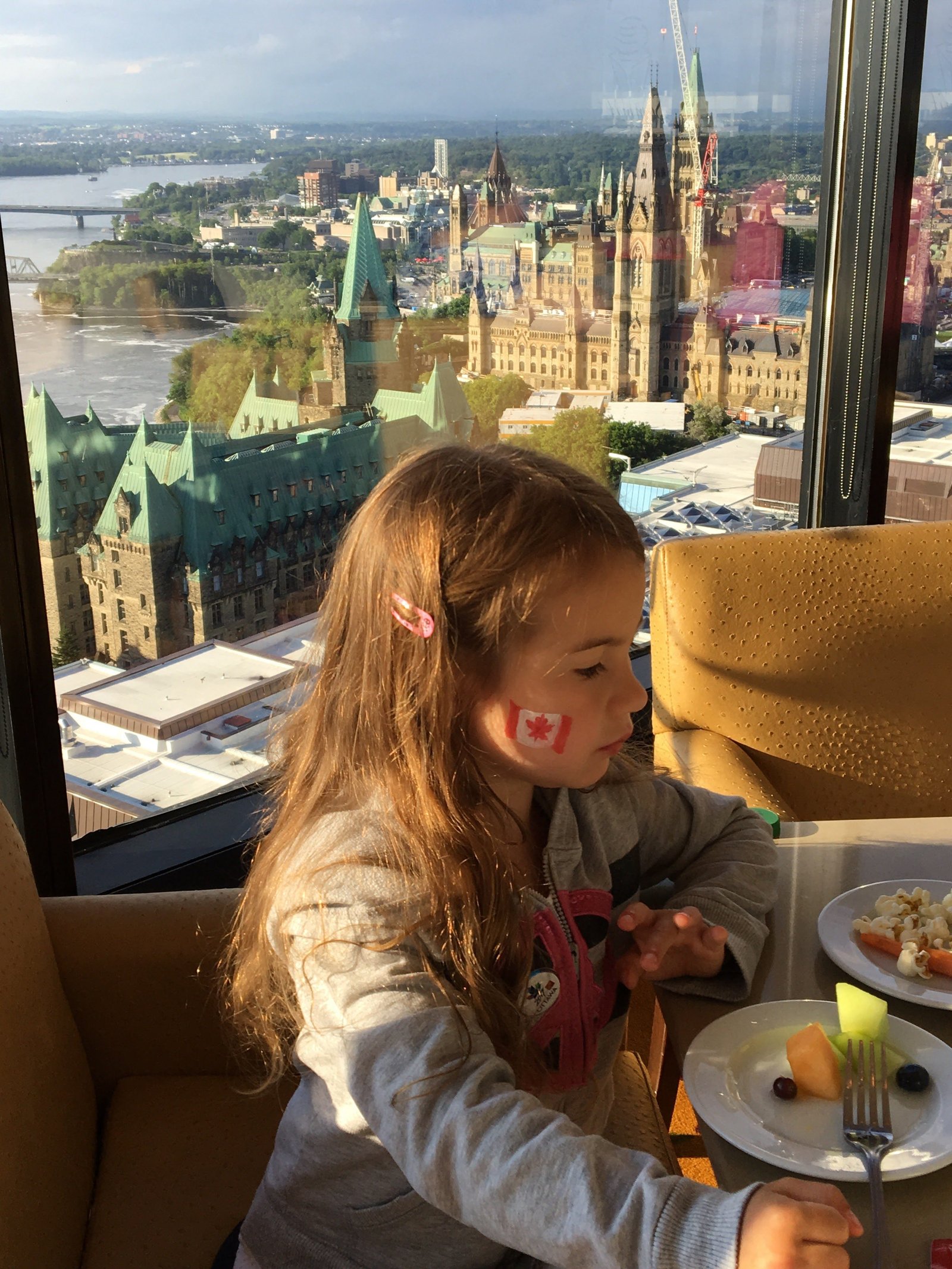 One thing that stood out in this hotel was that they even had a convenient Kids Activity room (with games and toys). Even an arcade to play foosball, table top hockey and ride on trains/horses.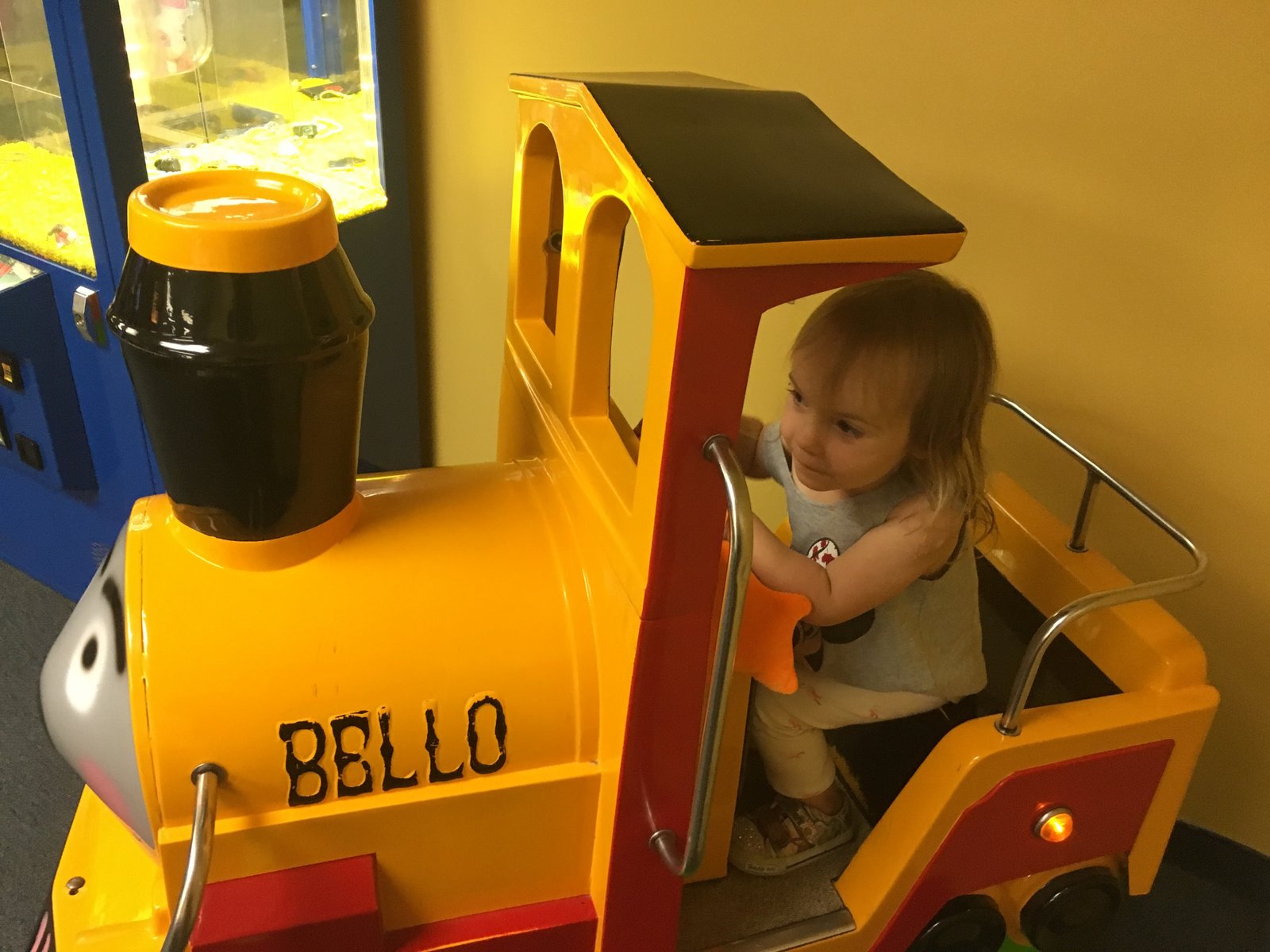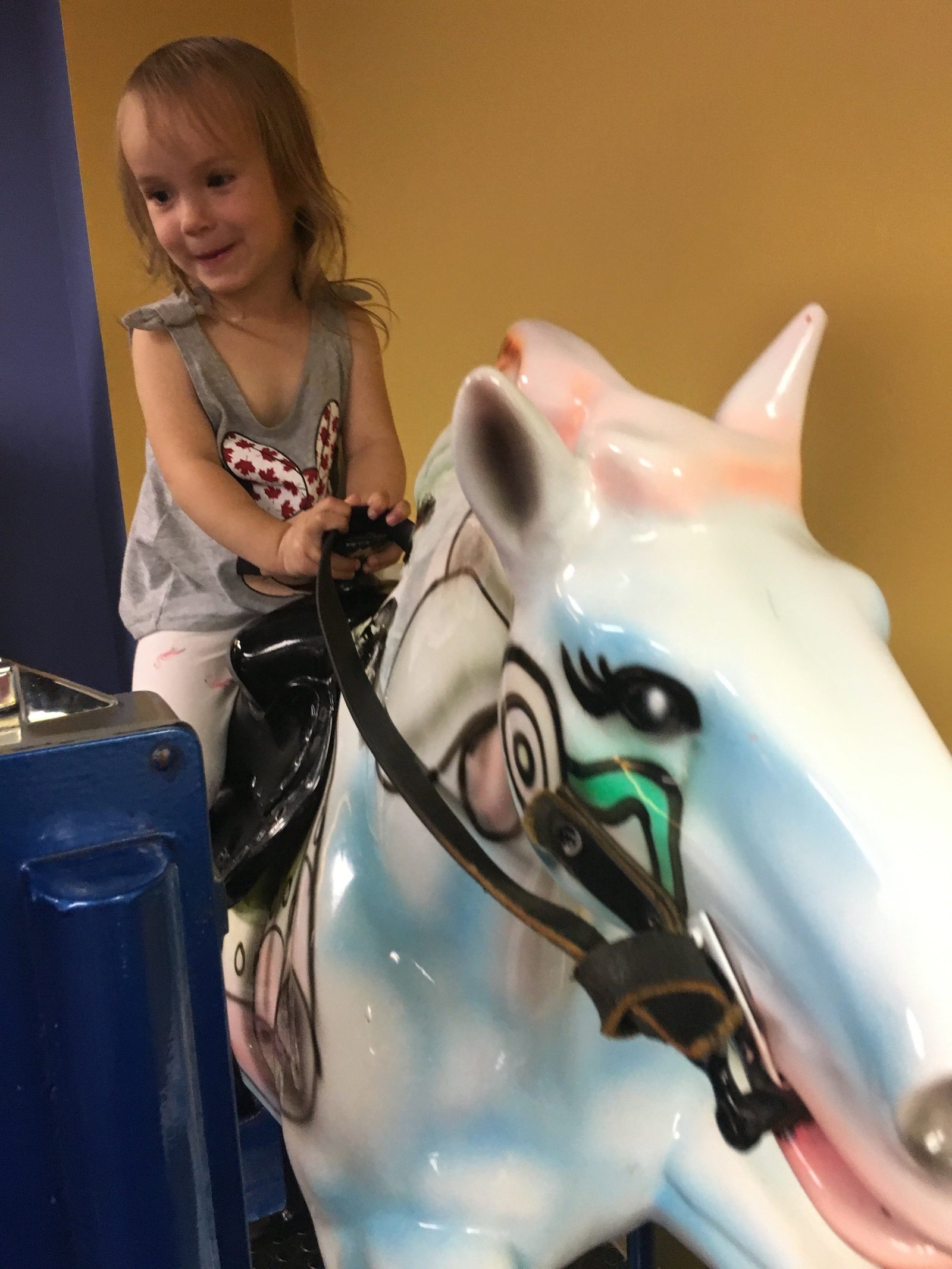 The room contained many any appropriate toys like blocks and a little play kitchen (great for rainy weather on Canada Day).
We would definitely recommend staying here for the convenience but also because this is a Category 5 Marriott meaning the redemption value for our 5-night stay was outstanding at only 80,000 Marriott points.