I found a cool new travel website that lets you save money when you travel!
Worldpackers is a community based on collaboration and honest relationships that make travel more accessible to those seeking a profound cultural experience. Through an online platform, we connect travelers – looking to exchange their skills for accommodation – with incredible hosts from all around the world.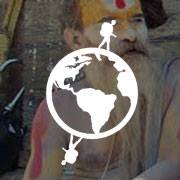 Here are some of the skills you can exchange for a free room:
Administration
Arts
Bartending
Cleaning
Cooking
Farming
Gardening
Handyman
Housekeeping
Kitchen Hand
Music
Night Shift
Painting & Decorating
Party Promoter
Photography
Reception
Social Media
Social Work
Teaching Languages
Teaching Sports
Tour Guide
Video Making
Web Developer
Is this something you would ever try?