We are big fans of Parksville, BC in the summer. Very family friendly and incredible resources for the whole family.
We had a chance last weekend to attend the Quality Foods Canadian Open Sand Sculpting.
The gated exhibition opened on July 13th and will remain open until Sunday, August 18th, from 9am to 9pm daily. Voting for the ever popular "People's Choice Award" begins after judging has been completed. Judging takes place on Sunday from 3pm to 5 pm and the winners are announced Sunday at approximately 5:30 pm.
The community voted and the winning sculpting theme for 2013 is Fairy Tales.
All of the solo and double sculptors will have to create something to do with Fairy Tales.
Here are some of our favourites: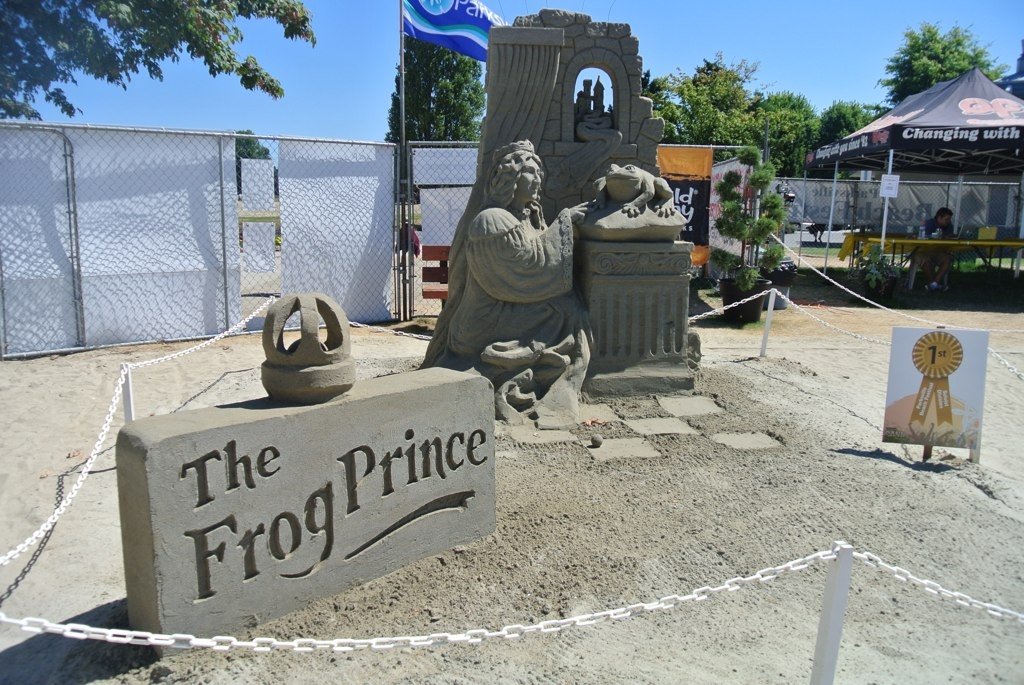 This is one of our favourite activities to do – doesn't cost much and you get to see some incredible work.
Entry to the exhibition is by a suggested donation of $2.50 per person. Proceeds from your donation support several local non-profit organizations with over $40,000 per year being donated back to these volunteer community groups.
Enjoy!