With this exclusive offer, a yearlong membership to hundreds of premium lounges across the globe is US$69 (reg. US$99). Membership includes one free lounge visit (reg. US$27). Canadian gateways include Calgary, Edmonton, Montreal, Quebec City, Toronto and Vancouver.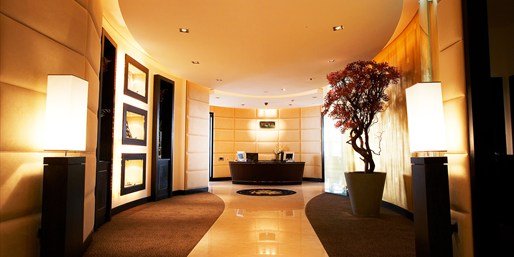 Lounge access includes complimentary cocktails, beer, wine, snacks, Wi-Fi, work stations and some facilities have conference rooms. Search online for lounges at your most frequently traveled airports.
Additional lounge visits beyond the first free visit are US$27 each, for you and your guests, per person, per visit. Visit Priority Pass for lounge details and Terms and Conditions of the membership.
Please note: By purchasing this deal and completing enrollment with Priority Pass, you are automatically entered into the auto-renewing annual membership program. After your initial year you may cancel within 30 days after your renewal if the benefit has not been used. For a full refund contact Priority Pass at 1-800-352-2834.
Book by Oct. 16.
The Priority Pass card is not transferable and is only valid when it has been signed by the cardholder. The card may not be used by any person other than the cardholder. Admittance to lounges is strictly subject to cardholders and any guests being in possession of a valid flight ticket for the same day of travel. The cardholder and accompanying guests must abide by the rules and policies of each participating lounge/club. Admittance to lounges is subject to members and any guests (including children) behaving and dressing (no shorts allowed outside of the USA) in an orderly and correct manner. Any infants or children causing upset to other users' comfort may be asked to vacate the lounge facilities. All accompanying children (where permitted) may be subject to the full guest fee. Participating lounges have no contractual obligation to announce flights. Access may be restricted due to space constraints. Participating lounges may reserve the right to enforce a maximum stay policy (usually 3-4 hours) to prevent overcrowding. Extended stays may be subject to a fee. Visit fees will be charged to the payment card indicated on your account. The provision of free alcoholic drinks (where local law permits) is at the discretion of each lounge operator and in some cases may be limited. In such cases the cardholder is responsible for paying any charges for additional consumption direct to the lounge staff. Full Conditions of Use are available at http://www.prioritypass.com/Conditions-of-use.cfm.