This is an interesting redemption offer. I don't think this is the best use of Aeroplan miles (35,000 miles for $250 Tuition credit) but it is always good to have options.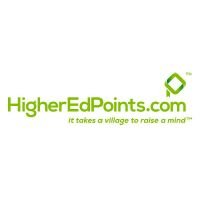 This reward, allows Members to redeem Aeroplan Miles and convert them in $250 increments which can be used to help pay for University and College tuition, meal plans and/or residence fees in Canada.
Students, parents, relatives, and friends can use HigherEdPoints redemptions to defray the costs of higher education in Canada.
In order to tranfer redemption amounts, an account must be created at HigherEdPoints.com, where members can safely transfer their redemptions into a student's University or College school account. View a current list ofParticipating Institutions*.
NOTE: Please check to make sure your institution is participating before you redeem for a HigherEdPoints Reward as these redemptions are non-refundable. All activities and transactions on Higheredpoints.com website are subject to HigherEdPoints Terms of Service.
How to get started:
Here is what you'll need to make a fund transfer to your school account through HigherEdPoints.com:
• Your 9-digit Aeroplan (Loyalty Program) Account Number
• Your 11-digit Aeroplan Confirmation code (which will be emailed to your email address indicated in your redemption order): NOTE: If you make more than one redemption for this reward, please go to your Order History to obtain your full list of Aeroplan Confirmation codes
• Student Information: Student's first, middle and last name; Student's date of birth; Name of the Participating* University or College to which the transfer will be sent; Student number