We had the pleasure of redeeming several Marriott reward points for a wonderful 7-night stay at the Residence Inn Maui Wailea.
We were upgraded to an ocean-view (we loved this view nightly).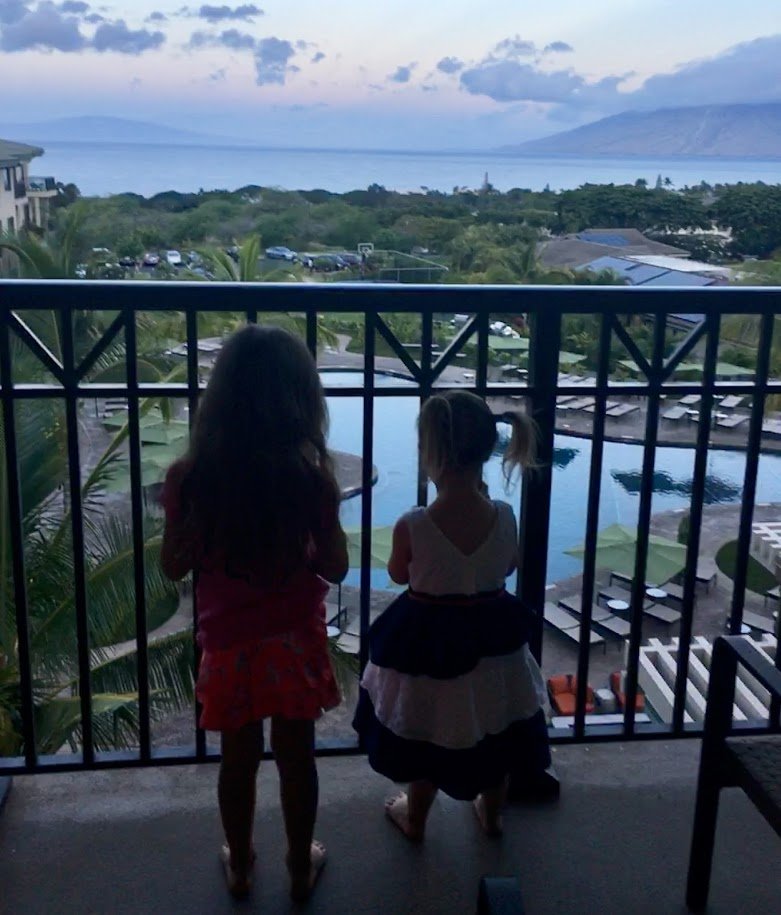 This is one of the more expensive Residence Inns (in terms of points redeemed – Category 8) I have stayed at but was great with my family of 5. For larger families a studio (2 queens and a sofa bed) fit 6 people so it is a nice option to have in this expensive island.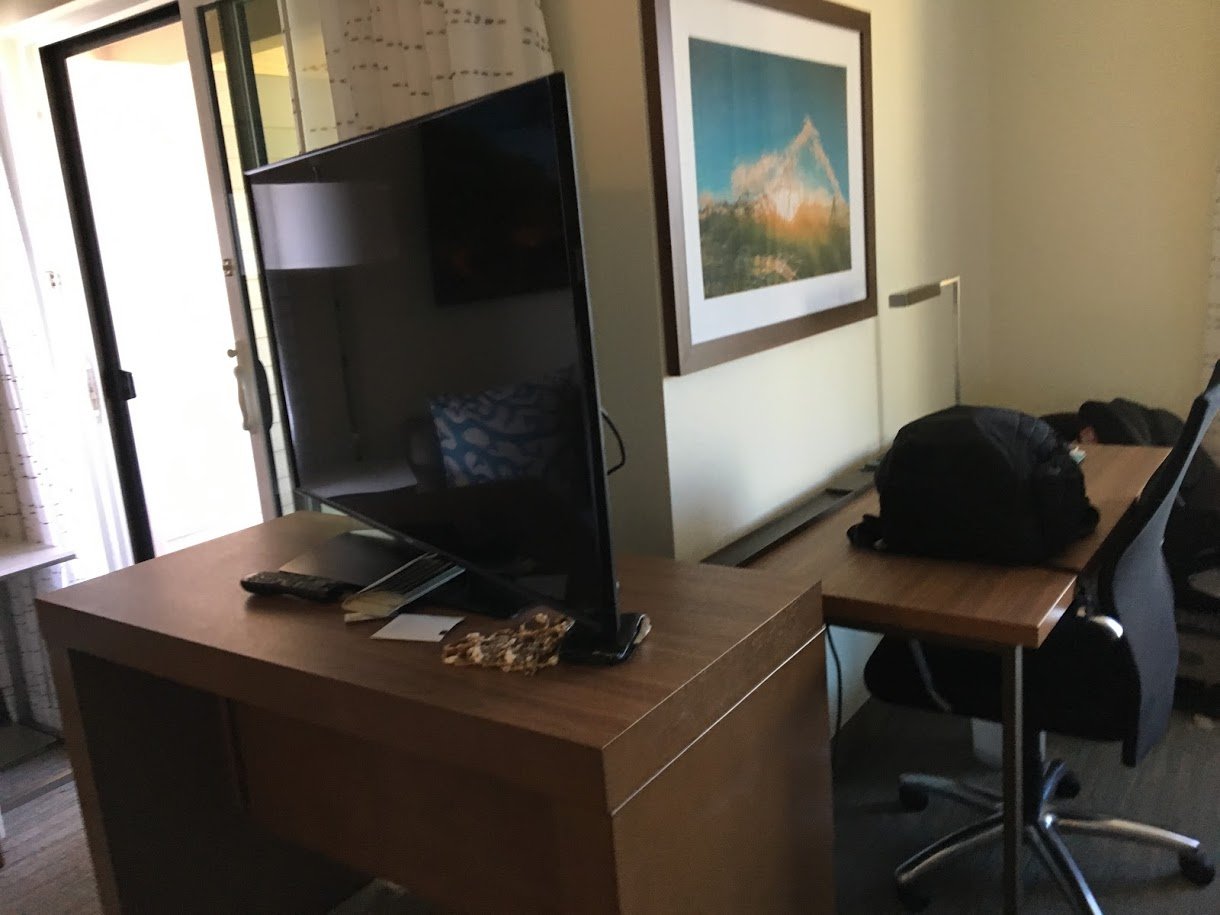 It is not on the beach but within a 15-20 minute walk and there is a free shuttle available. (we usually walked to enjoy the morning). The hotel is less than 2 years old and it really shines compares to our previous stays in Kannapalli.
Positives:
Lots of fun activities for kids after breakfast (Giant Lego Blocks and Jenga game). We enjoyed our relaxing time after breakfast letting the kids play.
Sport-court and putting green to play basketball at the end of the day.
Nice pool with lower level for younger kids (3 feet).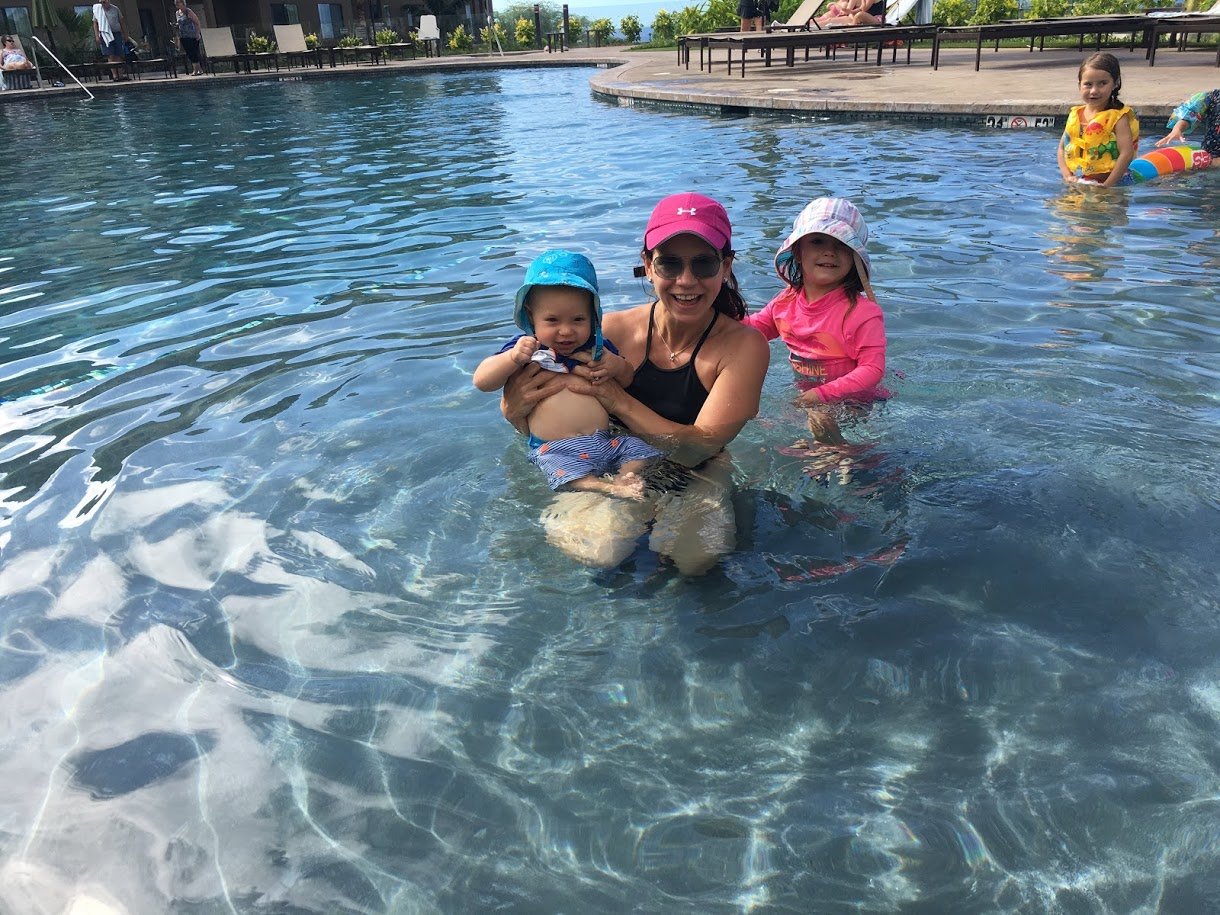 A host of lovely beaches, including Wailea, Ulua and Makena also are nearby. Nice balconies so you can enjoy breathtaking sunrises and sunsets. All of the rooms feature fully equipped kitchens and complimentary high-speed Wi-Fi for your convenience.
It was nice to have the standard free breakfast (typical American buffet style) with oatmeal, eggs, breads/muffins, yogurt, and cereals.
The hotel does not charge a resort fee (unlike many hotels in Maui) and has a free shuttle within 3 miles of the hotel. We opted to not even rent a car (as a family of 5 we would need a van – very cost prohibitive).
We just shopped for groceries at the Shops at Wailea (as using Instacart was just as expensive). We also ate at the Monkeypod (just around the corner) which was an awesome happy hour surprise for us.
I would recommend this hotel for a redemption in expensive Maui for larger families with the nice breakfast provided and cooking facilities (6 BBQs on-site).