Readers of the blog will know that I am based in Victoria, BC (one of the best places to live in Canada), we are a ferry ride away from the mainland US.
One of my favourite and unique places to see is Sequim in Washington State. They are known for producing a lot of lavender.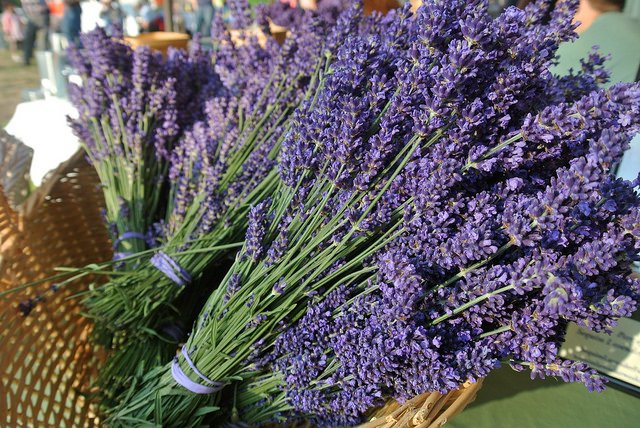 We attended to Sequim Lavendar Festival in 2012 and it was a family friendly event.
My wife and I and our first daughter enjoyed the weekend in Sequim, Washington. This city is located in the "Olympic Rain Shadow". Sequim sits on the northeast side of the Olympic Mountains, so they are almost always in this dry slot – although the shadow affects Port Townsend and the San Juan Islands as well. Sequim only gets about 18 inches of rain a year.
The festival is a celebration of lavender. The festival features a street fair, food and drink vendors, and live music and performers. You will find lavender products of every kind at the street fair, from oils and lotions to lavender lemonade to sachets and wands.
For the kids there were pony rides, rides on tractors and face painting.
We liked that it was a free event and had several buses setup to transport people from one farm to the next. It was a free festival and shuttles were available from Port Angeles (we came on the Black Ball ferry).
Our favorite part was touring the farms. They let you browse the fields and smell the flowers and you can learn how the growers cultivate and use their lavender.
The farms on these tours provide different amenities and entertainment, including gift shops, food and crafts booths, live music, and U-pick lavender blooms.