When you opt in to receive text messages from Aeroplan, the earning opportunities come to you – wherever you are.
And now you'll get between 100 and 1,000 miles just for signing up!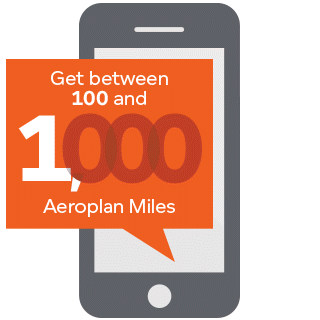 Don't worry, we'll never send you more than four text messages a month.
Text "join" to 27767 to get started.
But first, be sure to add your mobile phone number to your Aeroplan profile.
Each member is only eligible once. Members who are already signed up to receive Aeroplan text messages are not eligible for this offer.
Once you sign up, you'll receive a confirmation text message, followed 24 hours later by another text message letting you know how many miles you're getting.
Offer ends Dec. 31, 2018.