In keeping with our tradition to visit a different city in Canada every summer, we have decided to visit beautiful Quebec, Canada's largest province. To keep our travel simple and manageable within a big city, we generally situate ourselves in a popular and central location and do day trips to must see attractions and locations vs touring in long car drives with the back seat full of screaming kids.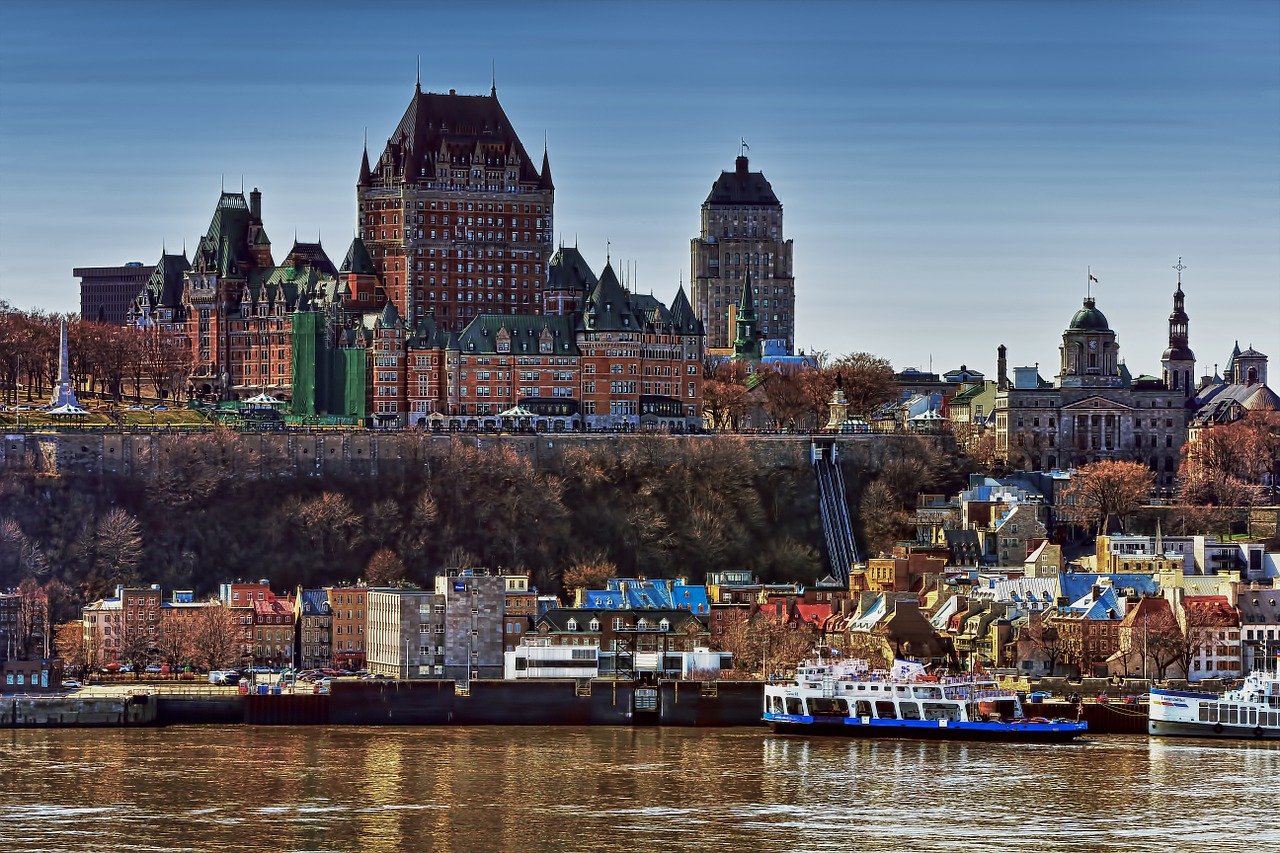 This always includes two outings per day and one evening adventure "if" the kids comply and get in a nap before dinner. 
Here is our list of must see attractions for families traveling to beautiful Quebec with kids in a short 3 days.

Choose a family friendly hotel in the city with great amenities. We're a big fan of the Residence Inn by Marriott. With free breakfast, spacious rooms and great facilities you can't go wrong spending a few nights at one of their centrally located hotels. Getting this part right is like buying yourself a guaranteed successful family vacation.


Surround yourself in culture and stroll Canada's oldest cobblestone Streets in Old Town Quebec amongst the city's beautiful European architecture. It will feel like you are on a European vacation without the high cost of the Euro! Visit the UNESCO World Heritage treasure in Old Quebec and stroll the quarters. The must see historical sites include the Parliament Buildings, the Old Port, the world famous Chateau Frontenac, the Plains of Abraham, Dufferin Terrace and the Petit-Champlain District.


Connect with nature and check out the waterfall that towers Niagara Falls. Whether you are getting your adrenaline fix by climbing the scenic stairway or crossing the suspension bridge Montmorency Falls has something for all nature enthusiastic for the young and old.


Keep it fun for the kids during the hot summer months and visit Eastern Canada's largest theme park, Village Vacances Valcartier only 20 minutes away from Quebec City. The waterpark is open all year round that boosts over 35 waterslides, 2 themed rivers and a huge wave pool. During the winter months, Inner Tube Slides, skating and snow rafting is offered at the winter playground.


Simplify dining options and check out the authentic atmosphere of the farmers and local markets. Here you can grab some food and ease the pressure of fine dining for the young kids. The new public market at Quebec City's Grande Marche offers everything from fine dining chocolate makers, brew pubs to all things for foodies under one roof yet give you a great food experience of some of the amazing food options Quebec has to offer.
Appreciating these 5 simple experiences in a short 3 days will guarantee some good times for the big and small kids as well as parents and give you a good taste of what Quebec has to offer.