For only $59 you get a one-night stay in a hotel, plus a ton of other credits including meal and gaming credits, which total up to $225 on their own.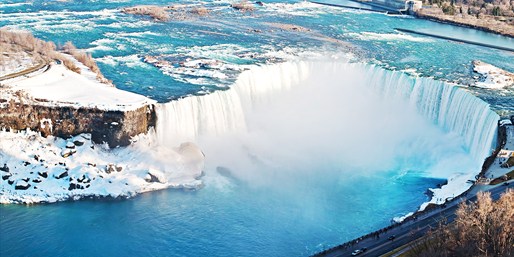 Click here to check out this deal on Travelzoo.com now
For only $59 you'll get:
one night stay at Best Western Fallsview on a Sunday to Friday
$70 Ruth Chris Steakhouse dining voucher
$20 Outback Steakhouse voucher
$10 IHOP voucher
$100 of game play at Captain Jack's Pirates Cove entertainment complex and admission for four to Cannon Ball Blasters and Time Freak
$25 slot play voucher at Fallsview Casino
If you decided you wanted to go on a Saturday night, pay $69 instead of $59. If you want to stay for two nights, you'll pay $99 total for Sunday to Thursday or $119 arriving on a Friday or Saturday. You can even travel during spring break (March 7 – 16) for $75 a night. The two-day or the spring break deals also give you a $20 TGI Friday credit and WEGO shuttle passes for two and an additional $10 for IHOP. Spring breakers also get four IMAX tickets.