I love to help people travel – that is why I enjoy running this travel blog!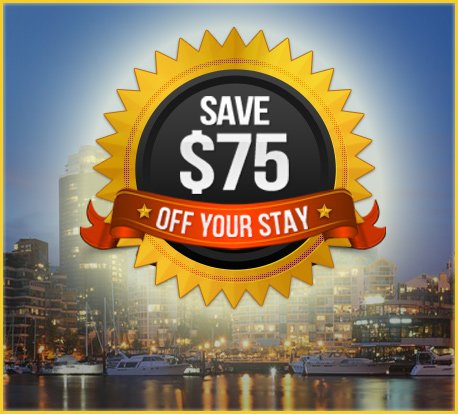 Through a partnership with American Express, beVancouver is pleased to offer a $75 pre paid gift card for any booking made through December 31st 2013, for a stay by February 28th 2014. This promotion is offered at all our properties and gift cards can be used to cover all hotel costs, such as room rates, on-site restaurants, and room service, or at surrounding restaurants and shops.
This booking is cancellable and you will receive your $75 American Express pre paid gift card at check in from the hotel. All standard terms and conditions apply.
I saw a hotel that was close to $75 a night so this is nearly a free night (after the 1 night credit)!
Make a booking at any of our hotels before December 31st 2013
Your stay must be before the end of February 2014
You can use VISA, Mastercard, Discover or AMEX to book
The rate is cancellable and changeable up to 24 hours before your arrival
Consecutive night bookings at the same hotel will NOT result in more than one $75 Gift Card
Maximum 3 bookings per person
Arrive the day of your reservation and check-in
Get handed your $75 AMEX pre-paid Gift Card courtesy of beVancouver