Book today with beVancouver.com and they will give you a prepaid AMEX Gift Card of up to $125 to reward your booking AND an additional $50 AMEX Gift Card for every subsequent night you stay.
Gift Cards can be used any way you'd like … to cover hotel costs, on-site restaurants, room service, spas, amenities … or at surrounding restaurants and shops. The choice is yours.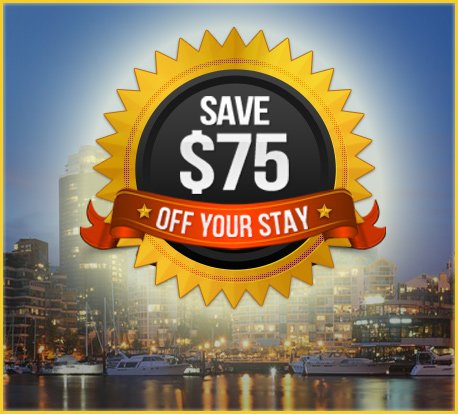 Choose dates above and press 'GO' to view available rooms!
Promotion Details
Check-in must be between October 30 2017 and December 31 2017
Bookings can be made using VISA, MasterCard, or American Express
This promotion is non-cancellable and non-transferrable
All bookings will be made in CAD and any other currency displayed is a representative value
Guests will receive their $50, $75, $100 or $125 AMEX Prepaid Gift Card per booking
Guests will receive an additional $50 AMEX Prepaid Gift Card for every additional night after the first night
Separate consecutive bookings at the same hotel will not result in the guest receiving more than one $50, $75, $100 or $125 AMEX Prepaid Gift Card
A Maximum of 3 bookings per person is enforced – all subsequent bookings will be converted into normal Best Available Rate bookings (and will apply the corresponding Terms and Conditions) and the guest will not receive an AMEX Prepaid Gift Card
AMEX Pre-Paid Gift Cards must be used within 3 months of receiving them