Before I had my poor experience at the Four Points by Sheraton Victoria Gateway I had an incredible experience at the Westin Ka'anapali Ocean Resort Villas in Maui. Usually, near the end of a holiday part of me is looking forward to getting back home but not this trip. We spent five nights at this resort and it was incredible (rooms usually go for above $400 to $500 a night).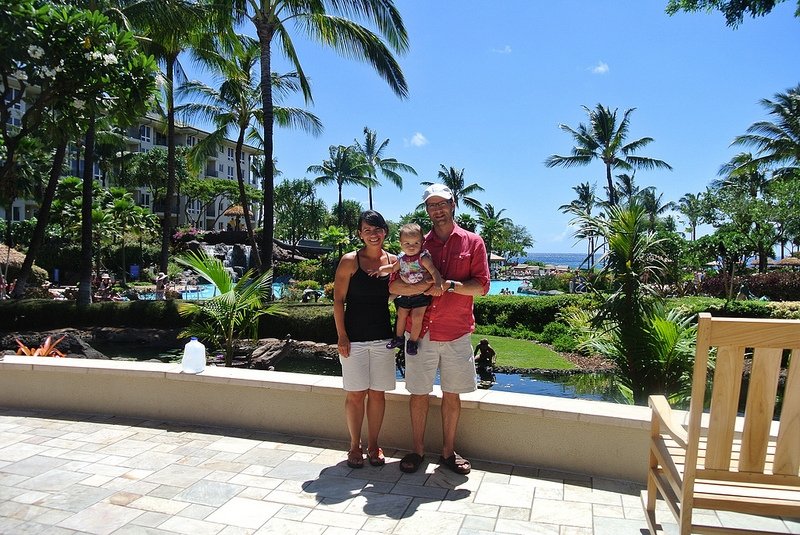 The resort had this fun pirates ship that I took my 15 month old daughter (at the time).
We went down that slide so many times and she loved hanging out with the other kids and the water.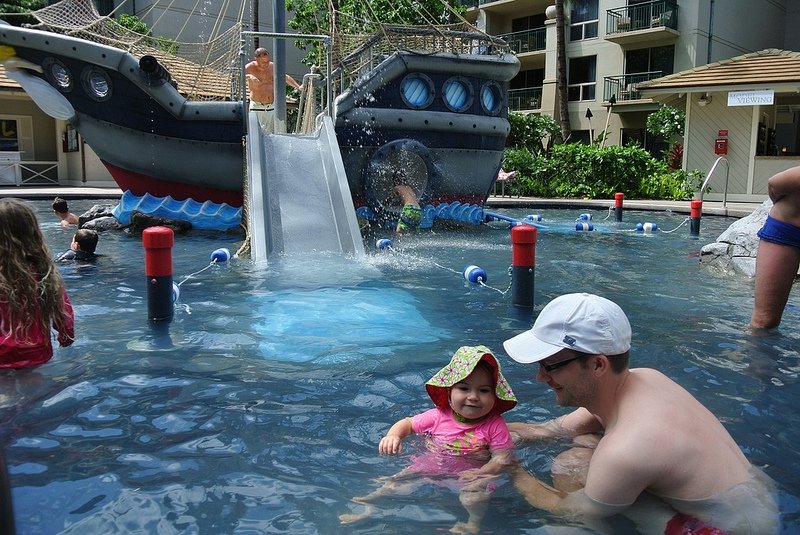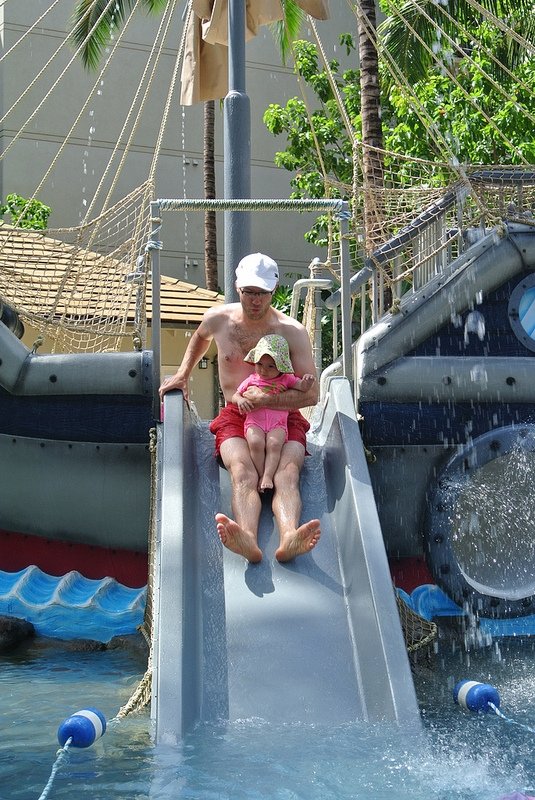 Next to the pirate's pool (shared by the north and south villa), was a nice little playground for the kids.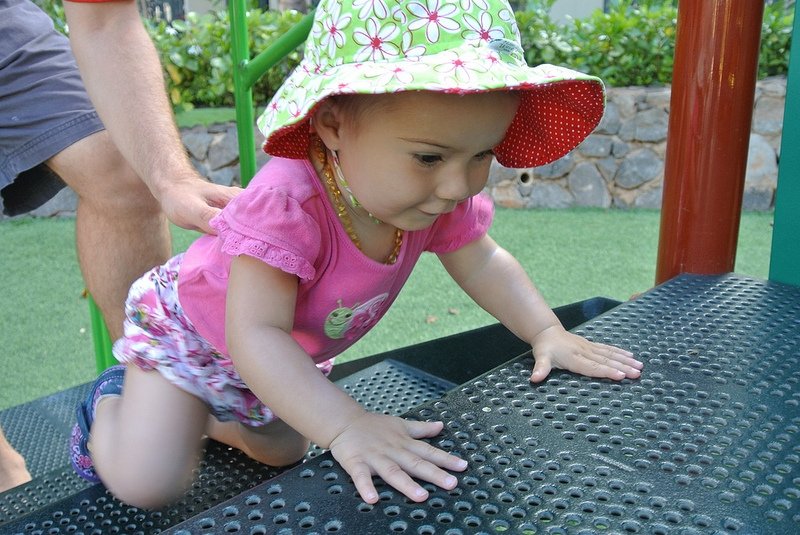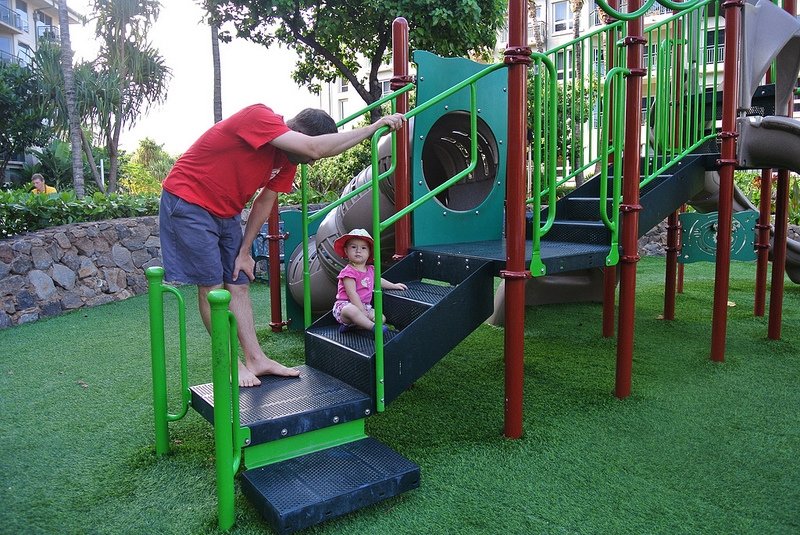 We stayed in a Ocean View Studio Villa room that was spacious for the three of us. It had a separate lounge and an enclosed bathroom that made the room feel very spacious.
Our room including a breakfast bar, full-sized kitchen appliances, flat-screen TV, DVD player, and a Bose® AM/FM Wave® radio. The tv was high-quality and had high-definition signals.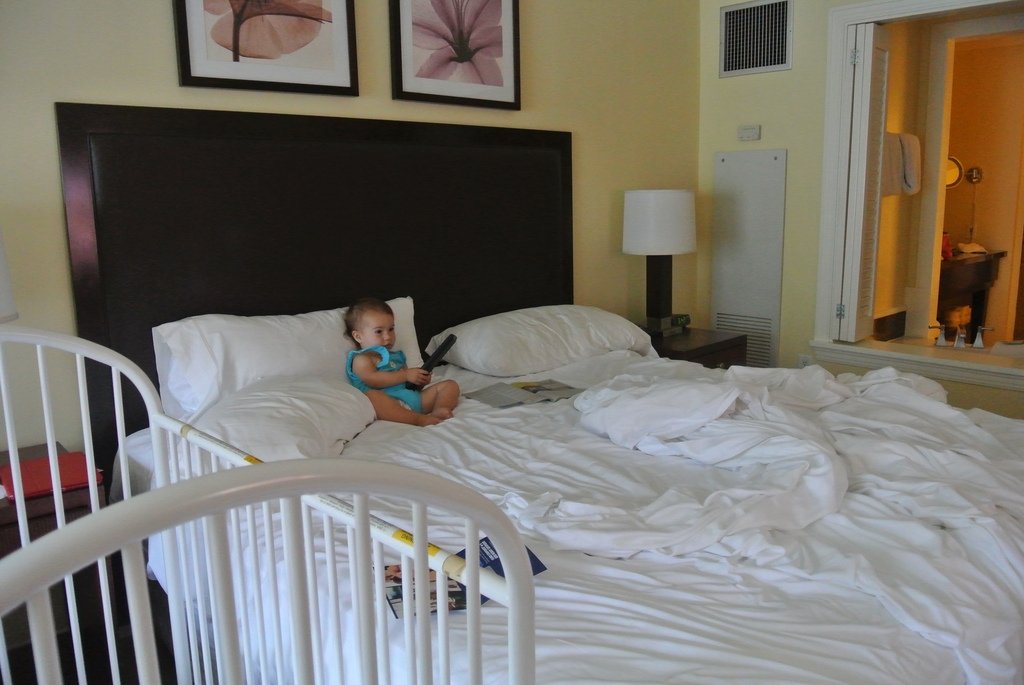 The resort was so clean and perfect. The  Ka'anapali beach was walking distance in front of us and we enjoyed the easy access (also had plenty of showers to clean off the sand before entering the resort).
The beach was close enough so that when we wanted to bring her inside for a nap it was really easy to.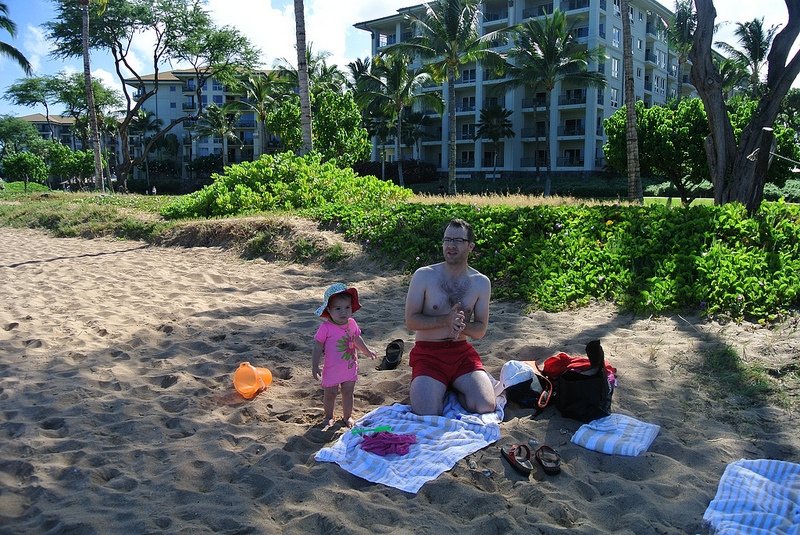 What makes this particular resort stand out for us was the large pool (always lots of room) and the amenities like the big water wheel!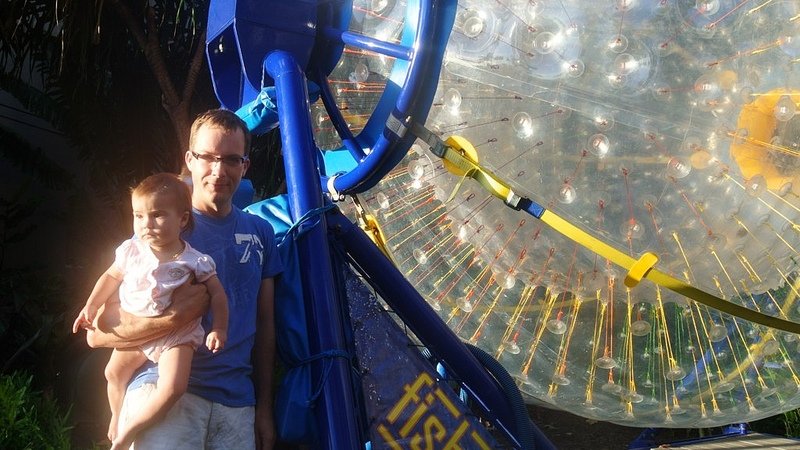 Another bonus for staying here are the large koi ponds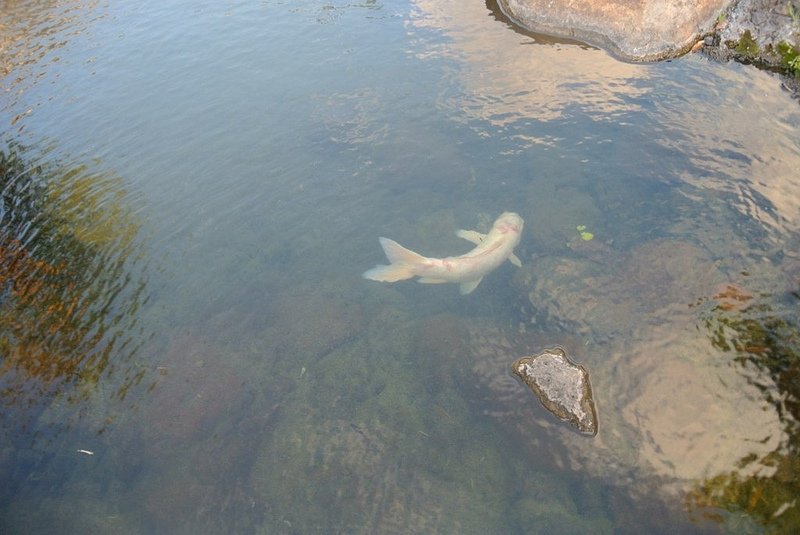 We had an incredible time and would love to return to this amazing resort (I could not find any issues with the resort except one major thing my wife noticed). Starwood is really eco-conscious and provides recycling containers in each room but we noticed the maid simply throwing everything into the garbage.
One of the benefits of staying at any of the Starwood properties in Ka'anapali is the use of the free shuttle.
Guests of The Westin Ka'anapali Ocean Resort Villas, The Westin Maui Resort and Spa and Sheraton Maui Resort now have access to a complimentary shuttle that will travel between Ka'anapali and three locations in Lahaina. All guests will be asked to show their room key prior to boarding the shuttle, whose stops include the Lahaina Cannery Mall, Lahaina Gateway Mall, and Hilo Hattie's! You don't really need a car once you get there because the car takes you into town to get groceries and you can pick up supplies.