WestJet has a new Platinum Rewards tier, featuring even more benefits for frequent travellers. Platinum benefits will start at $8,000 in annual qualifying spend, and include an 8% earn rate on WestJet flights, along with a range of priority services, lounge access, and the highest priority for complimentary upgrades to our Premium cabin with the purchase of EconoFlex fares.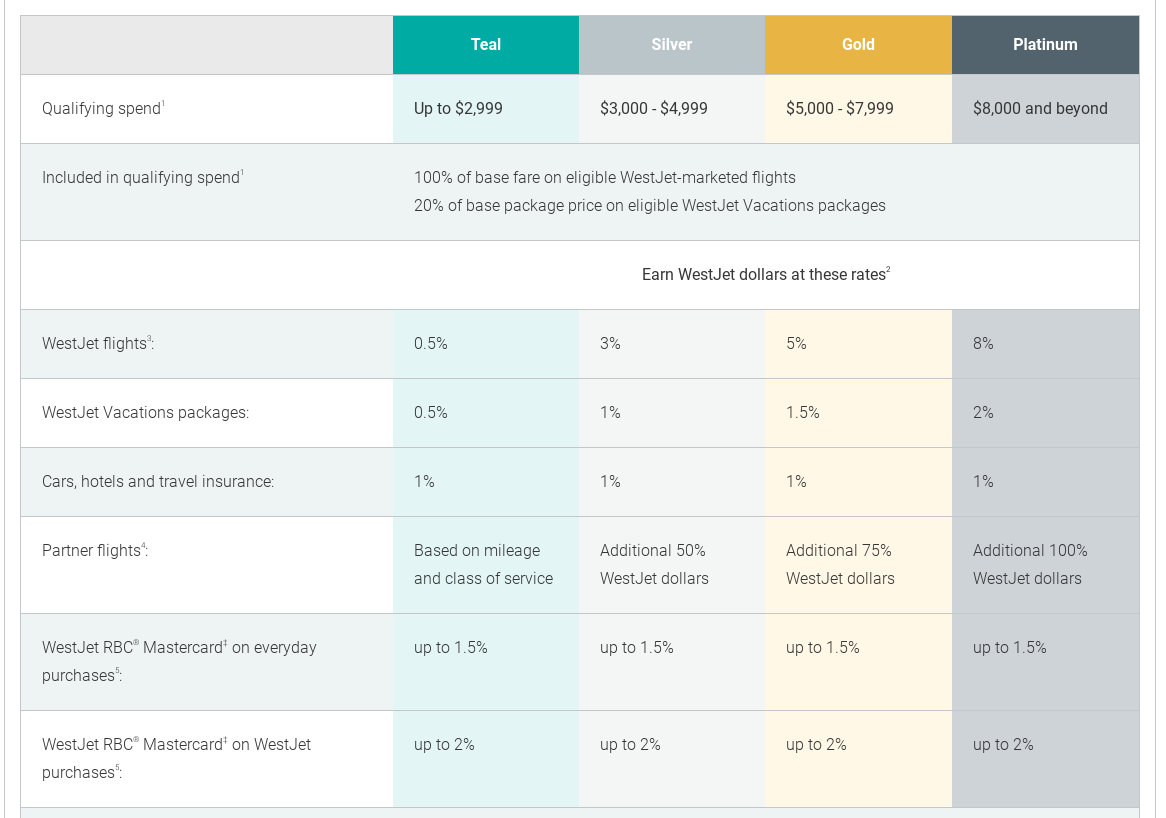 Milestone awards will be issued more often, with the first companion voucher awarded at $4,000 and then every $2,000 thereafter. And all will be valid for travel anywhere in WestJet's network.
Platinum, Gold and Silver members will be eligible for complimentary upgrades to WestJet's Premium cabin, subject to availability, on most WestJet flights with the purchase of EconoFlex fares. Don't want to take the chance? Platinum and Gold members can purchase an upgrade to Premium up to 48 hours prior to departure.
These enhancements, including the launch of Platinum, will take effect later this winter. Bookmark this page and check back for updates.